Look at the faces of young women and men around you. They have full cheeks with radiant skin. The term "malar fat pad" probably doesn't come to mind immediately when you see the chubby cheeks of a two year old but that is what forms those sweet apple cheeks. The malar fat pads sit on top of the cheekbone until gravity begins to act and the fat pads settle lower down in the face and the cheeks look sunken. The nasolabial folds, those creases that run from the sides of your nose to the corners of your mouth, deepen.
And even further down the face, as the relentless indicators of time will tell, the skin falls down into the chin and jaw line. Much to our dismay, this creates marionette lines and jowls.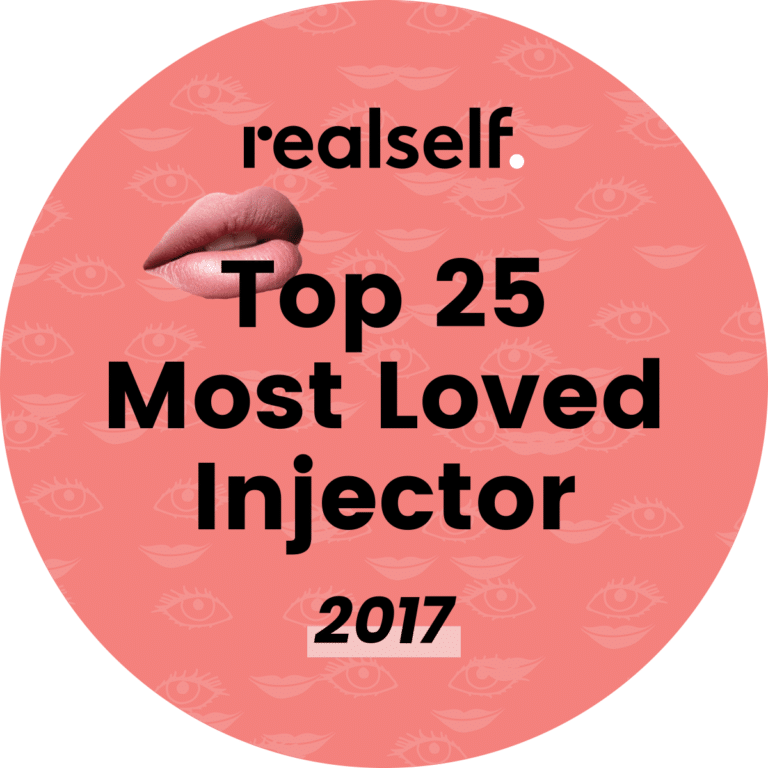 What is a Liquid Mid Facelift?
A liquid mid-facelift doesn't cure all of the problems of aging, age spots for example. However, the loss of fullness and the pull of gravity can be addressed. Your face is rejuvenated using fillers such as Restylane®, Radiesse ®, and Juvederm®.
The non-surgical liquid mid face procedure is quick, effective and has no downtime. It can restore full, round, high cheeks and correct sunken mid-facial areas. With unmatched expertise in liquid facelifts, Dr. Naderi can combine various injectable fillers to restore or maintain a more youthful face instantly. During your consultation at either the Reston, Virginia or Chevy Chase, Maryland office, you and Dr. Naderi will formulate your treatment plan.
The Procedure
This plan may include from one to several different injectable fillers depending on the areas of your face that you wish to rejuvenate. Artefill® reduces nasolabial folds and augments the chin and cheeks. Juvederm® is wonderful for augmenting the lips as well as reducing wrinkles. Hylaform® adds volume to the face. Restylane® smoothes wrinkles and sculpts lips. Captique® reduces wrinkles and folds around the nose and mouth. The list goes on and Dr. Naderi has experience in the application of all fillers.
Recovery Process
The liquid mid facelift takes only a few minutes. Once your face is cleaned with antibacterial soap, and a numbing cream is applied, Dr. Naderi injects the fillers. That's it! The cost depends on the filler you choose and the number of syringes necessary for the mid face plumping procedure. Liquid injectable fillers have revolutionized cosmetic surgery. The number of choices of procedures and products means that you need to choose a plastic surgeon who has dedicated his life to the field of cosmetic surgery. Call for a consultation or more information at the Reston, Virginia office, 703-481-0002 or the Chevy Chase, Maryland office, 301-222-2020.