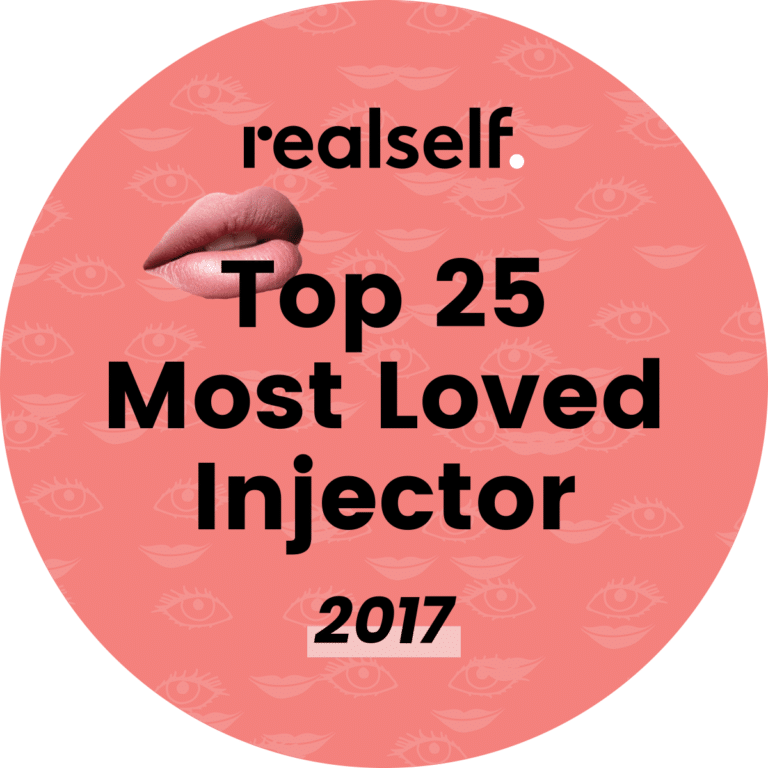 As we age, many men and women will see unwanted fatty tissue begin to develop underneath the chin. This area of submental fat, more commonly referred to as a double chin, will add years to the appearance, and draw attention away from more attractive features. Sometimes a double chin is the result of weight fluctuations and a decrease in skin laxity, but more often it is related to genetic disposition. Submental fat is stubborn tissue that is difficult to address through exercise, diet, or weight loss.
Although the double chin is a common complaint, it remains one of the most undertreated areas of the face. This is because, up until now, the only successful treatment for submental fat was liposuction. Not everyone is ready to commit to this semi-invasive procedure and its involved recovery. Luckily, the Naderi Center now offers a cutting-edge, nonsurgical treatment for the double chin: Kybella.
What is Kybella?
Kybella is the first and only injectable approved by the Food and Drug Administration (FDA) to permanently eliminate submental fatty tissue. The injectable is made from Deoxycholic Acid, a naturally occurring chemical that is used by the body to absorb unwanted fat cells.
Injected directly into the target tissue underneath the chin, Kybella destroys the outer membranes of the fat cells. As the cells are dissolved, they are safely absorbed and eliminated by the body, leaving a sculpted, contoured chin. Kybella does not affect the surrounding, healthy cells. Best of all, since eliminated fat cells do not re-form, the dramatic results from Kybella are long lasting.
Dr. Jessica Kulak at the Naderi Center is the only physician in the Washington D.C./Maryland/Virginia area to offer patients the cutting-edge benefits of Kybella. Each Kybella procedure is carefully tailored to the individual patient's aesthetic needs, depending on the severity of submental fat. Dr. Kulak may also recommend additional procedures to further rejuvenate the face, neck, and jawline, such as dermal fillers to replace lost volume, or Botox Cosmetic to ease fine lines and wrinkles.
Who is the ideal candidate for Kybella?
Almost anyone who is frustrated with the appearance of stubborn submental fatty tissue can benefit from Kybella. The treatment is not for everyone, however. A good candidate for Kybella can be a man or woman of any skin type or ethnicity.

The ideal patient will also be:

Over 18 years old
Unhappy with moderate to severe submental fatty tissue
In overall good health
Understanding of how the Kybella procedure works
Holding reasonable expectations for their results
Those patients who are pregnant, have an active infection or bleeding disorder, or show submental fullness from something other than fatty tissue may be asked to postpone their Kybella procedure. In these cases, Dr. Kulak may recommend an alternative treatment for the double chin.
What happens at the Kybella consultation?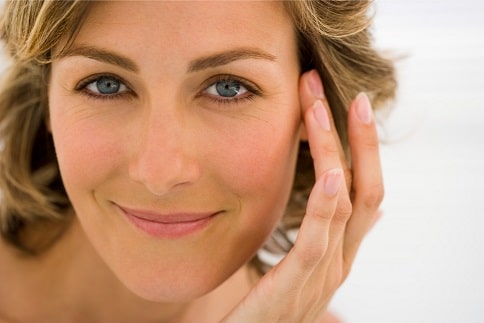 Before beginning a Kybella session, Dr. Kulak will perform a complimentary consultation. During this appointment it will be determined if Kybella is the right treatment for the individual patient.
Dr. Kulak will first perform a brief exam of the facial structures and tissues. Next, she will explain Kybella in full, going over both the benefits and potential risks. Finally, Dr. Kulak will show before/after photos of her recent Kybella patients, allowing the patient to visualize their potential results.
Should Kybella be agreed as the right treatment, a personalized plan for facial rejuvenation will be created. At this time, the exact number of Kybella sessions will be determined. Additionally, the full cost of treatment will be established.
How is a Kybella treatment performed?
During the Kybella consultation, the severity of submental fat and the target area determined. Dr. Kulak will then apply a series of up to 50 small injections below the chin. Performed in a relaxing, private treatment room at the Naderi Center, each Kybella session takes less than half an hour. While Kybella is not considered a painful procedure, Dr. Kulak may add a topical or local anesthetic for added comfort.
Successful Kybella results will require a series of two to six individual sessions. These treatments will be spaced four weeks apart. The exact number of Kybella procedures will depend on the amount of submental fat present, and the desired results. During the Kybella consultation, Dr. Kulak will create a unique treatment plan around the individual patient's aesthetic needs.
What can be expected from the Kybella recovery?

Patients can expect their Kybella to take one to two days. While mild redness, swelling, and warmth may be seen after a Kybella treatment, these will diminish over the first 24 to 48 hours. Minor bruising may also occur, and can take about a week to fade. No downtime is necessary after a Kybella treatment. Patients are able to return immediately to work or school, as well as resume their normal exercise routine.

The initial results from Kybella can been seen in just one to two sessions. Although more than one Kybella treatment is required for optimal benefits, once the full series has been completed, no further maintenance is needed. The fatty tissue, once eliminated, will not return. This means that the results from Kybella are permanent.
Is Kybella safe?
Kybella was approved by the FDA as a safe and effective way to eliminate submental fat. Through extensive research, and noting the results in hundreds of patients, the injectable is has proven to be a valuable, noninvasive treatment for the double chin. As with any aesthetic procedure, there is always the risk for more serious complications to occur. On the rare occasion, Kybella can result in excessive bleeding, infection, difficulty swallowing, and temporary numbness.
To guarantee the lowest chance of complications, patients should only use a respected and experienced Kybella provider, such as Dr. Jessica Kulak at the Naderi Center. Dr. Kulak specializes in rejuvenation procedures for the head and neck. She has extensive training in the science behind Kybella and the safest techniques for administration.

Find out if Kybella is right for you:
To get started on your own facial rejuvenation with Kybella, schedule a consultation with Dr. Kulak at the Naderi Center by calling 703.481.0002. At this time, all of your questions will be answered, and Dr. Kulak will determine if Kybella is right for your situation.
To take away the stress for our out-of-town patients, the Naderi Center is happy to provide driving directions to both of our offices, in Reston or Chevy Chase, and assist with local accommodations or dining reservations, as needed.