Kybella is the first and only injectable approved by the Food and Drug Administration (FDA) to permanently eliminate submental fatty tissue. The injectable is made from deoxycholic acid, a naturally occurring chemical that is used by the body to absorb unwanted fat cells.
Injected directly into the target tissue underneath the chin, Kybella destroys the outer membranes of the fat cells. As the cells are dissolved, they are safely absorbed and eliminated by the body, leaving a sculpted, contoured chin. Kybella does not affect the surrounding, healthy cells. Best of all, since eliminated fat cells do not re-form, the dramatic results from Kybella are long lasting.
In 2015 a survey performed by the American Society for Dermatologic Surgery (ASDS) found that 67 percent of the population is bothered by excess fat under the chin as well as around the neck. As we age, many men and women will see unwanted fatty tissue begin to develop underneath the chin. This area of submental fat, more commonly referred to as a double chin, will add years to the appearance, and draw attention away from more attractive features. Sometimes a double chin is the result of weight fluctuations and a decrease in skin laxity, but more often it is related to genetic disposition. Submental fat is stubborn tissue that is difficult to address through exercise, diet, or weight loss.
Although the double chin is a common complaint, it remains one of the most under-treated areas of the face. This is because, up until now, the only successful treatment for submental fat was liposuction. Not everyone is ready to commit to this semi-invasive procedure and its involved recovery. Kybella offers patients an alternative to the traditional submental liposuction.
Expected Results after Kybella
Permanently destroy fat cells underneath the chin
Improved chin profile and reduced appearance of double chin
Off label uses for unwanted fat in other parts of the body
---
Ideal Candidates for Kybella
A Good Candidate for Kybella
Has a double chin due to excess fat under the chin
Desires to have a tighter and more contoured neckline
Has good skin firmness in the area desiring to be treated, Kybella does not tighten the skin
Is patient and prepared to have more than one treatment session to achieve desired results
Is in good health and not on any prescribed blood thinners
---
Kybella Injection Technique
Why Choose Kybella?
Submental fat, fat under the chin, is a cosmetic problem seen in younger and older male and female patients. Submental fat can exist even in patients that are otherwise in shape and of good body weight. Fat can form in various pockets of the body, however when it forms under the chin it is very noticeable and bothersome. If diet and exercise have not helped in diminishing your "double chin", you may be a good candidate for Kybella.
Kybella is a non-invasive alternative option for patients not wanting to undergo liposuction and deal with potential complications of general anesthesia, extended downtime, recovery, and possible surgical complications. Other non-invasive modalities such as Ultherapy (ultrasound skin tightening) and Thermage (radiofrequency skin tightening) can help improve the appearance of a double chin, but they are better treatments for tightening the submental skin and lifting loose skin as they do not remove fat. Laser treatments such as, Coolsculpting is a good non-invasive alternative to Kybella, however, the Cool-mini adaptor will not work on patients that have mild excess submental fat. At The Naderi Center we have seen many patients where Coolsculpting treatment has failed to show improvement for their double chin and come to us for Kybella as a definitive treatment.
How many vials of Kybella will I need?
Successful Kybella results will require a series of two to six individual injection sessions. These treatments will be spaced 6-8 weeks apart. The exact number of Kybella procedures will depend on the amount of submental fat present, and the desired results. During the Kybella consultation, your physician specialist at The Naderi Center will create a unique treatment plan which will include timeline of treatments and cost.
Where can Kybella be injected?
Kybella is the only FDA approved non-surgical treatment for unwanted submental fat. Kybella is an adipolytic medication, meaning when it is injected into subcutaneous fat it causes focal adipolysis, or permanent death to local fat cells. Since its initial FDA approval in 2015, physicians have started to gain experience with injecting Kybella into other parts of the body with localized unwanted fat. Some commonly injected areas for treatment of unwanted fat include the elbows, upper arms, knees, and armpits.
How is the Kybella injection performed?
Prior to your Kybella treatment, we ask that you come 30 minutes prior to your appointment time so that we may apply some topical numbing cream. Your physician will then mark anywhere from 20 – 50 spots for treatment. After ensuring that your skin is numb, a small needle will be used to inject micro-droplets of Kybella into the marked injection sites. An icepack will be applied during the injection to help with pain and discomfort. We advise you to continue to ice the treated area after the procedure to help reduce swelling and bruising. The following weeks there will be swelling as the Kybella is working to kill fat cells which are later removed by the body.
---
Before and After Photos
---
Kybella Pricing
Treatment Area
Cost/Vial
Submental fat (under chin)
$750/vial
2-3 vials used per session
2-4 sessions needed
Body (arms, knees, armpit, elbows)
$750/vial
Vials and sessions needed determined at consultation
---
Preparing for your Kybella Injections
Kybella Pre-Treatment Instructions
2 Weeks Before Kybella Injections
Schedule appointments with important events in mind
After your Kybella treatment it is normal and expected that you will experience some swelling and bruising around the treated area. It is important to not schedule your treatments too close to important events.
Follow our dietary restrictions.
Arnica Supplements
You can start Arnica supplements a week prior to injection to help with post injection bruises. Arica helps to speed up the fading away of bruises. Arnica supplements can be found in most health supplement isles at your local Whole Foods, GMC or CVS, as well as purchased from The Naderi Center.
Stopping Medications and Supplements
If you are on blood thinners you may need to stop these a few days to weeks prior to your injection treatment. Speak to your prescribing physician regarding if it is safe to stop these medications as well as to obtain instructions about when to stop and restart the medication. We do not recommend patients that are on life saving medications stop their medications in order to have any cosmetic procedures performed.
Prevention of Cold Sores
Patients prone to cold sores may need to start a prophylaxis dose of an anti-viral medication prior to their injection treatment. Your physician provider will prescribe this medication prior to your treatment if they feel it may be necessary.
Day of Kybella Injection
Eat and drink before your treatment
It is not uncommon for patients to "pass-out" or get "vasovagal" during their injection. Most people are not fond of needles. Having a good blood sugar and being hydrated will make it less likely that you will feel queasy during your treatment.
Men with beards should shave area under the chin
Men who have a beard should shave the part of their beard under their chin. A beard will interfere with the doctors ability to make markings on the skin for the injection sites, potentially displace the trajectory of the injection needle and distort the true appearance of the jawline.
Minimize make up and lotions
Please minimize make-up, especially in and around areas where you would like to get injections performed. Our medical assistants will have to remove your make-up prior to the procedure. You can bring make up with you and apply it immediately after your treatment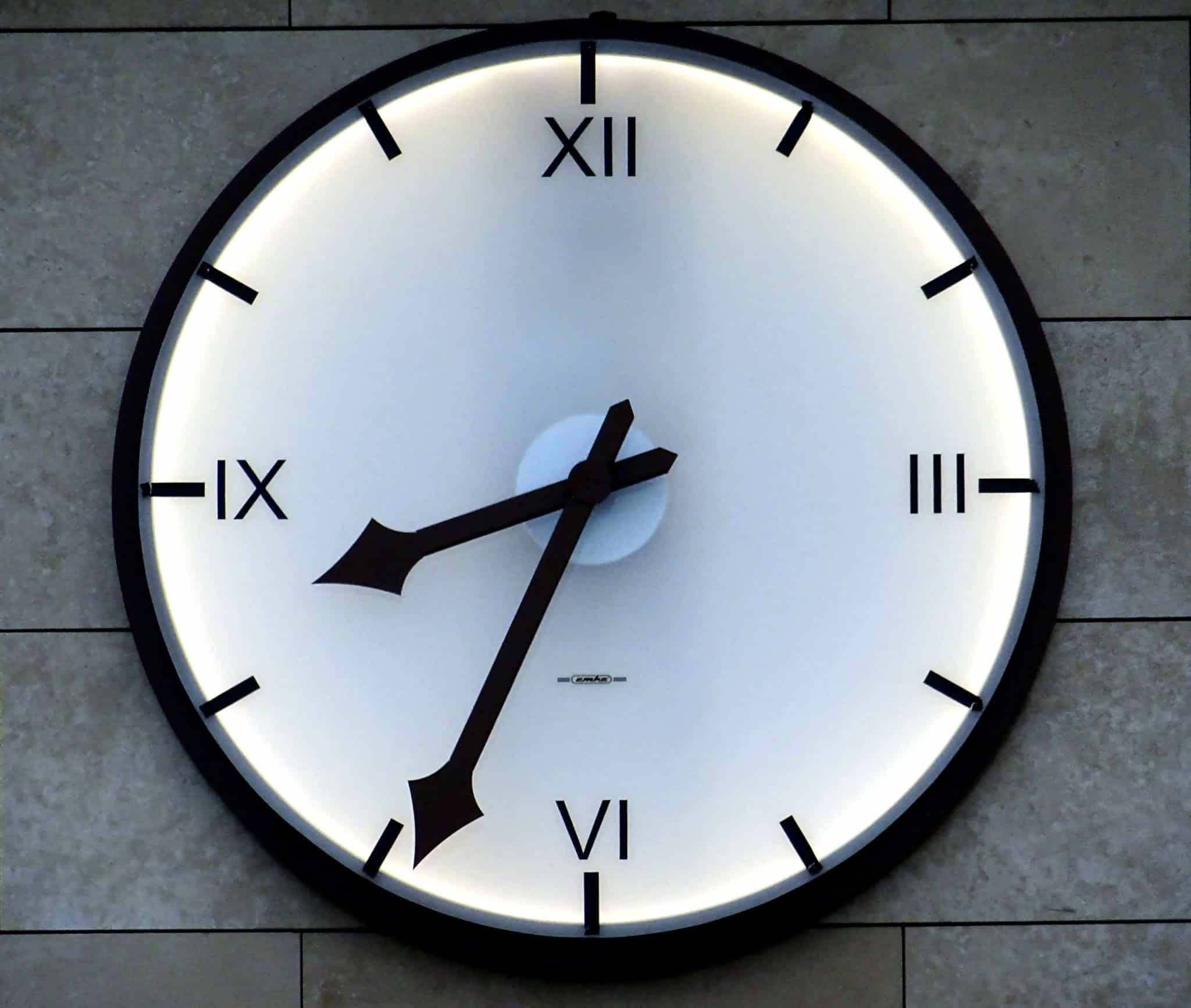 Come in 30 minutes prior to appointment time for numbing
We recommend numbing cream application prior to Kybella injections. The numbing cream needs a good 20 – 30 minutes to exert its full effect, hence we ask all our injection patients to come a little earlier to allow for the numbing time.
Reserve your next appointment
Kybella is usually performed as series of injection sessions spaced out 6-8 weeks apart. Make sure you schedule your next treatment session based upon your physicians recommendations.
---
Recovery after Kybella Injections
Kybella Post-Treatment Instructions
After your Kybella injections it is normal to have some swelling, pinpoint bleeding, and bruising underneath the chin. Due to the numbing cream applied for your procedure you will still feel numb for another 1-2 hours after your procedure. Please be sure to follow our post procedure instructions in order to minimize swelling, bruising, and decrease downtime.
The initial results from Kybella can been seen in just one to two sessions. Although more than one Kybella treatment is required for optimal benefits, once the full series has been completed, no further maintenance is needed. The fatty tissue, once eliminated, will not return. This means that the results from Kybella are permanent.
Ice, Ice, Ice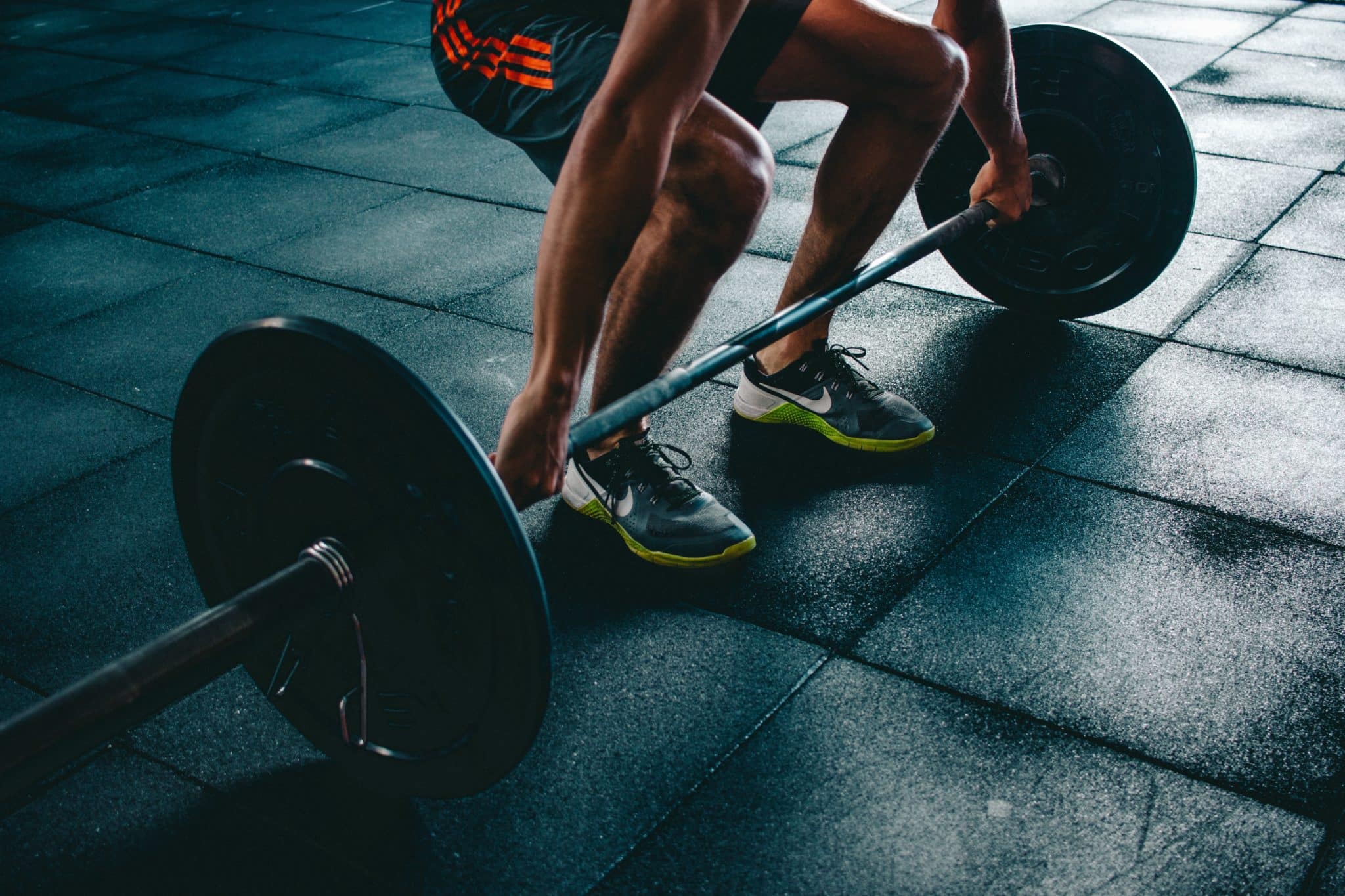 Use a small bag of frozen peas in a sandwich bag or crushed ice to gently ice the area. No heavy ice bags. Ice for 20 minutes on and 20 minutes off. Continue the icing for 48 hours if possible.
Minimize Strenuous Exercise
We recommend no strenuous exercise for 48 hours in order to reduce swelling and bruising.
Do not manipulate, massage, rub, or poke the area.
Do not massage or manipulate the treated area which will be quite swollen after Kybella injections. You may shower and wash your face with gentle cleanser. Avoid facials, chemical peels or laser treatments on the treated area for 14 days.
Use make-up and concealer to cover up bruises
You can use makeup, moisturizers, and sunscreen the next day after your injections to cover up any bruising.
Take Arnica supplements
Arnica supplements can quickly help reduce appearance of bruises.
Sleep with head propped up on 2-3 pillows
For the first 2-3 days sleeping with your head propped up on 2-3 pillows can help minimize swelling under the chin area. Swelling should begin to improve after about 48 hours.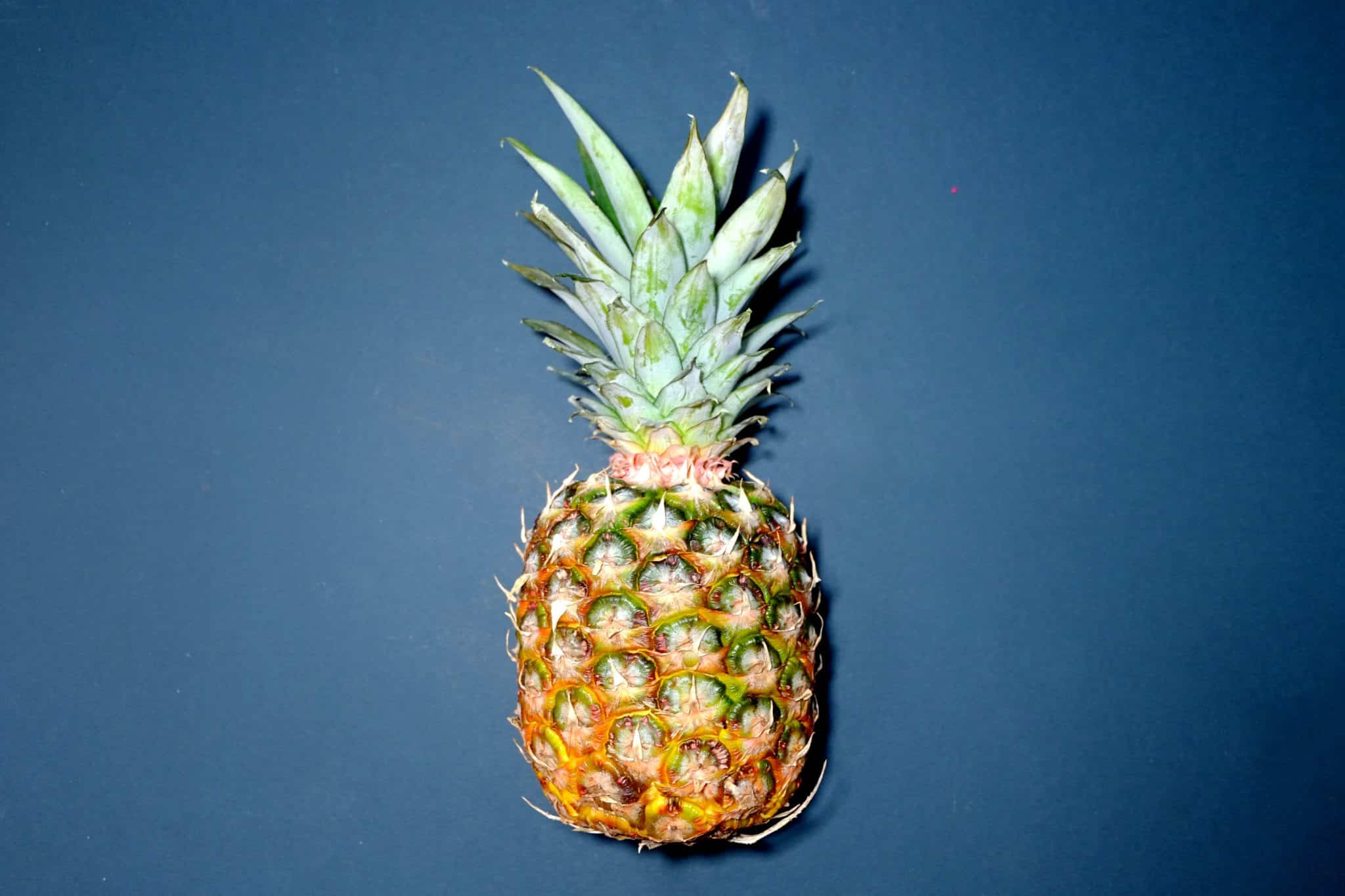 Eat pineapples and drink pineapple juice
Pineapples have natural anti-inflammatory properties to them that help to minimize swelling after injections.
Do not prematurely evaluate results
The first few days after your treatment the treated area will be swollen, it will take weeks for results to become noticeable. We recommend not evaluating results until completing your course of treatment.
Take Tylenol for Pain
It is normal to experience some pain and sensitivity in the area of the injections. Most patients find that Tylenol can help relieve this post-injection pain. Avoid NSAIDs such as Motrin and ibuprofen as these can make swelling and bruising worse.
---
Risks, Safety, and Potential Complications after Kybella
Bruising
Bruises may last 1-2 weeks but bad bruises can last up to 4 weeks. Bruises can show up several days after the treatment
Bruising can be covered with a full coverage concealer such as Neostrata, which we sell in the office, or Cover Fx brand from Sephora
Swelling, Inflammation, and Redness
Swelling will be the worst the first two days and is mostly due to localized inflammation
Initial swelling can take up to 2 weeks to settle
Sleeping propped up and icing can minimize this side effect
Avoid exercise first 48 hours or longer as swelling increases when working out
Do not manipulate or massage area as this can aggravate swelling
Asymmetry
Asymmetry initially is mostly to be secondary to swelling and any bruises that have formed under the skin
After a few weeks swelling will start to diminish and the fat melting results will begin to be noticed
Localized "Hardening" Under the Skin
As the fat starts to melt it can form hardened nodules
Your physician will advise you when to start massaging the nodules to facilitate them dissolving quicker
Possible complications after Kybella
Nerve injury to nerves around the jaw that may lead to uneven smile or facial muscle weakness
Trouble swallowing
Injection site ulceration or tissue cell-death (necrosis)
Unacceptable deformities or asymmetries in the treated areas
Hair loss (alopecia) in treated area
---
Kybella Specialists at The Naderi Center for Plastic Surgery and Dermatology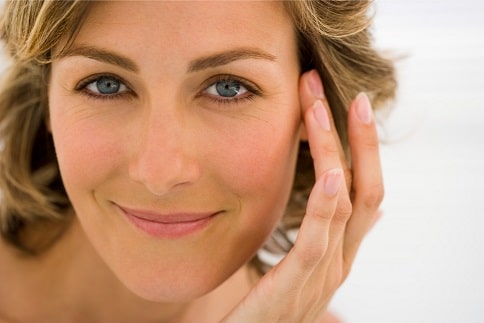 Our physicians at The Naderi Center are experienced and skilled at performing Kybella injections. During your consultation your physician will determine whether Kybella is in your best interest or if other modalities for treating your "double chin" will be more effective. Our physicians are also experienced with some of the off-label uses of Kybella that may be able to treat other troublesome areas such as unwanted fat around the knees, elbows, or armpits.
Dr. Kulak is a facial plastic surgeon with a gentle, artistic female touch and her patients love her nearly-pain-free techniques. She focuses on facial rejuvenation with advanced minimally invasive techniques as well as more invasive face lift and eyelid lift surgeries. Dr. Kulak has been working with Kybella since its FDA approval in 2015.
Dr. Alexandra Snodgrass is a board certified dermatologist who trained with Dr. Shervin Naderi prior to joining The Naderi Center. Dr. Snodgrass is expert with on-label as well as off-label uses of Kybella. Patients find Dr. Snodgrass pleasantly approachable and are very comfortable having her address all of their dermatologic concerns.
---
Schedule your Kybella Consultation
To get started towards diminishing the appearance of your submental fat or "double chin" with Kybella, schedule a consultation at The Naderi Center. Fill out our online Contact Us form, or call the Reston, Virginia office at 703-481-0002 or the Chevy Chase, Maryland office at 301-222-2020.
Kybella FAQs
What Kybella office is near me?
If you live in the states of Virginia or Maryland, The Naderi Center for Plastic Surgery and Dermatology offers Kybella among its services. For a full list of services, please visit our Locations page.
Contact Us
"*" indicates required fields