Otoplasty, recognized as ear pinning or setback surgery, is a cosmetic procedure that enhances the visual alignment of ears, addressing concerns like ear protrusion or oversized ears. During the procedure, the skin and cartilage behind the ears are reshaped, and the size and shape of the ears can be altered as well. Prominent ears can cause self-esteem issues in both adults and children. Many parents are rightfully concerned that their child may be made fun of and that the affect of this bullying can lead to more long term self confidence issues. Children under the age of 5 have still not fully developed their ears, therefore, correction is usually done on children starting from the age of 5 and up.
Otoplasty Benefits: Enhancing Ear Appearance and Confidence
Otoplasty, also known as Ear Surgery a cosmetic procedure designed to improve the appearance of the ears, offers several compelling benefits. Beyond correcting ear irregularities, it boosts self-esteem and social confidence. Here are more benefits:
01
Symmetry Enhancement
Achieve balanced ear proportions, enhancing overall facial harmony and aesthetics.
02
Renewed Confidence
Gain newfound self-assurance as the procedure resolves long-standing ear-related concerns.
03
Customized Results
Tailored surgical approaches ensure natural-looking outcomes that complement individual facial features.
Before Otoplasty: What causes protruding ears?
Trauma
Genetics
Underdeveloped, effaced, or absent antihelical fold
Overdeveloped and/or excessively deep conchal bowl
Prominent mastoid process; may be unilateral or bilateral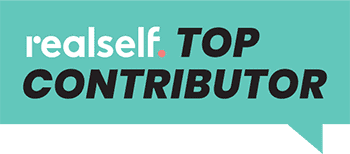 Expected Results after an Otoplasty
More symmetrical and smaller appearing ears
Ears that are closer to the head and no longer protrude outwards
Increased confidence to style hair in a fashion that reveals the ears
---
Otoplasty Procedure Snapshot
PROCEDURE SUMMARY
What is the pain level after the surgery?
Minimal
Anesthesia type (if applicable)
General Anesthesia
Duration of Surgery
1 to 2 hours
Where will scaring for this procedure be?
Hidden incisions which are located behind the ears are used for the procedure
Timeframe to begin showing final results
7 to 10 days
When is the patient able to return to normal activities?
1 week
When is the patient able to resume exercise?
Most activities by 2weeks
Cost of surgeon's fee
$7,500 – $9000
---
Ideal Candidates for Otoplasty
Otoplasty Ideal Candidate:
Is a child or adult with protruding ears
Is an individual with misshapen, large, or asymmetrical ears
An individual where ear size and shape is limiting hairstyles as well as comfort with wearing different accessories
A healthy individual without medical conditions that can impair healing or increase risk of cosmetic surgery
Is a non-smoker
---
Otoplasty Surgical Techniques
At The Naderi Center your otoplasty procedure will be performed at an accredited outpatient surgical facility or hospital. The surgery usually lasts for one to two hours and is commonly conducted under the effects of general anesthesia.
Cartilage Molding Techniques vs. Cartilage Breaking Techniques
With this plastic surgery, the two main techniques involved include the cartilage molding technique and the cartilage breaking technique. Cartilage molding involves no excision of ear cartilage and relies more on suture placement to pin the ears back. The cartilage breaking technique involves excision of excess ear cartilage in order to reshape as well as pin the ears to a less protruding position.
Cartilage Molding Technique: Furnas Technique
The Furnas technique is for the correction of an overdeveloped conchal bowl and well-formed antihelical fold. The result of this technique will allow permanent retraction of the auricle as it will be sutured to the mastoid fascia. This technique may be performed in conjunction with the Mustarde technique, specifically when the antihelical fold is underdeveloped.
Cartilage Modeling Technique: Mustarde Technique
The most popular approach to correct the prominent ear is the Mustarde technique. This is a well-sought technique because of its advantages of using sutures alone, creating a permanent normal-appearing antihelical fold, and its overall simplicity. The Mustarde technique uses mattress sutures placed along the full thickness of the posterior cartilage all through the anterior perichondrium and right below the anterior skin. Further work and techniques are used alongside, since it only corrects the overdeveloped conchal bowl. The Mustarde technique primarily addresses the superior third of the ear.
Cartilage Breaking Techniques
As the name states, these techniques involve the excision of cartilage from the concha. Two techniques that involve cartilage breaking are the converse and Farrior technique.
Converse Technique
The converse technique is more beneficial towards adults with tougher cartilage and provides more permanent retraction of the auricle and correction of the antihelix. Within this technique, an island of cartilage is excised which sets anterior to the rest of the conchal cartilage.
Farrior Technique
The Farrior technique involves partial thickness incisions along the rim of the conchal cartilage. This method produces a gentler bend to the antihelix.
---
Photo Gallery preview
---
Cost of an Otoplasty
There are a variety of factors that determine the overall cost of your Cosmetic Ear Surgery.
For more detailed pricing information visit here
Surgeon's Fee: $7,500-$9,000
Anesthesia Fee: depends on the length of the procedure
Hospital and Surgical Facility Fees: depends on the length of the procedure
Pre-Surgical Medical Clearance and Lab Tests: usually covered by medical insurance
Medical Costs: usually covered by medical insurance
Follow-Up Visits: included with surgeon's fee at The Naderi Center
---
Preparation for an Otoplasty
At The Naderi Center we believe the success of your otoplasty procedure can be improved with proper patient preparation. We go above and beyond to make sure that our Otoplasty patients are medically, emotionally, and physically ready for surgery.
Please review our detailed instructions on otoplasty preparation with the link below.
---
Recovery after an Otoplasty
Recovery after this procedure generally takes seven to ten days. Patients may experience some discomfort days after surgery, as the ears may throb or ache for the first few days, though pain medication can easily control this discomfort. Swelling, redness, and numbness may occur. Dressings applied after surgery are removed after one to two days and will be replaced with a sports headband which is worn for up to one week during the day and two to three weeks at bedtime. Stitches dissolve in about seven to ten days. Most patients are able to return to work or school within a week, though more strenuous activities and contact sports will need to be postponed for longer.
Please review our detailed instructions on otoplasty recovery with the link below.
---
Risk, Safety, and Complications after an Otoplasty
Although risk of complications is rare and limited in otoplasty, there are associated risks. These complications may be minimized by careful patient selection, preoperative preparation, diligent surgical technique, and compliant postoperative instructions, prescription medications and care. At the Naderi Center, our otoplasty expert, Dr. Jessica Kulak, routinely performs this procedure on both children as well as adult patients. During the consultation, as well as during the preoperative appointment, Dr. Kulak will thoroughly go over all risks associated with the procedure.
Possible Complications after Otoplasty Include:
Bleeding (hematoma)
Asymmetry
Poor wound healing or keloid formation
Skin contour irregularities
Skin discoloration
Anesthesia complications
Unfavorable scarring
Possibility of revision surgery
Pain
---
Otoplasty Specialist, Plastic surgeon Dr Jessica Kulak
Dr. Jessica Kulak is a double board-certified plastic surgeon who specializes specifically in face and neck surgery. Dr. Kulak exclusively performs a handful of procedures on the face and performs them routinely and expertly. An initial consultation with Dr. Kulak is an important part of the otoplasty process. During your consultation, Dr. Kulak obtains and reviews your complete medical history and examines your ear shape, size, and symmetry. Dr. Kulak and you will then have a very thorough discussion regarding goals and surgical outcomes and options.
---
Schedule a Consultation
If you are wondering whether or not you're a good candidate for this procedure or are interested in learning more about this surgery, contact our office today to schedule a private consultation. Call our Reston, VA office at 703-481-0002 or our Chevy Chase, MD office at 301-222-2020. You can also fill out our convenient online contact form.
---
Frequently asked questions about Otoplasty
What is otoplasty?

Otoplasty, also known as ear setback or ear pinning, is a surgical procedure designed to improve the appearance of protruding ears. The surgery also has the ability to alter the dimensions and contours of the ears in a manner that remains inconspicuous and unnoticeable.

Is otoplasty right for me?

If you are healthy and looking to improve the appearance of protruding ears, otoplasty may be right for you.

At what age can otoplasty be performed?

Dr. Kulak performs otoplasty on patients over the age of five before the child has started school to avoid teasing and embarrassment.

What does a consultation for otoplasty entail?

During a consultation for otoplasty, Dr. Kulak will examine your ears, thoroughly discuss medical history, and discuss your goals. All aspects of the otoplasty surgery will be explained including the technique, the anesthesia, the facility, the recovery, the risks, the costs, and so on.

Where is otoplasty performed?

Dr. Kulak performs otoplasty at INOVA system hospitals, including Fair Oaks Hospital and Surgical Center, Reston Surgical Center, and Suburban Outpatient Surgical Center.

What type of anesthesia is used for otoplasty?
Local anesthesia or MAC (monitored anesthesia care) may be used for otoplasty although general anesthesia may be safer for children.
Is otoplasty very painful?
No, otoplasty is not very painful for the vast majority of patients. The procedure is performed under local anesthesia or MAC (monitored anesthesia care), and patients typically report minimal discomfort after surgery. Our surgery center also ensures that all our procedures are done with the highest level of safety and comfort for our patients.
What otoplasty office is near me?
If you live in the states of Virginia or Maryland, The Naderi Center for Plastic Surgery and Dermatology offers otoplasty among its services. For a full list of services, please visit our Locations page.
Contact Us
"*" indicates required fields