Women may experience significant changes in their breasts after pregnancy, childbirth, and breastfeeding. Over time, the breast's shape and firmness will significantly decrease. Aside from pregnancy; weight fluctuations, genetics, and the aging process can also rob the breasts of their youthful appearance.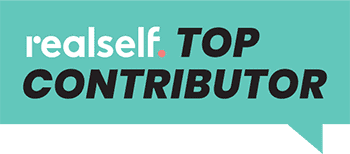 The skin naturally loses elasticity, which causes the breasts to droop, sometimes taking on a pendulous look. The diminishing volume will often pull the nipples to a lower position. Although large breasts may be increasingly prone to sagging, any woman can experience these problems. The changes are permanent, but a breast lift can dramatically restore a more youthful appearance to the chest.
Breast Lift Expected Results
Restore previously perky shape and full volume of the breasts
Raise sagging and droopy appearance of breasts
Eliminate excess breast skin and tissue
Reposition downward facing nipples to a more upright and forward facing position
Improve any positioning asymmetries between the breasts
PROCEDURE SUMMARY
What is the pain level after the surgery?
Mild to Moderate
Anesthesia type (if applicable)
General anesthesia
Duration of Surgery
2-4 Hours
Where will scaring for this procedure be?
Lollipop incision: circling around the areola, running downward from the nipple
Timeframe to begin showing final results
2-3weeks
When is the patient able to return to regular activities?
1 week
When is the patient able to resume exercise?
4-6 weeks
Cost of surgeon's fee
$8,500 – $10,500
---
Ideal Candidate for a Breast Lift
Any woman who is unhappy with sagging breasts may make a good candidate for the breast lift procedure. On average, breast lift candidates are women whom have had one or more children, breast fed their children in the past and or have experienced dramatic weight changes. Many of these women are in their 30s, 40s or even 50s and desire to restore their breast shape to its more youthful appearance.
Good candidates for a breast lift should:
Have enough breast volume that a breast lift alone will cause a significant improvement in the breast appearance
Be comfortable with the option of breast implants in the case where the plastic surgeon feels that desired results can not be achieved with a breast lift alone
Be of a stable weight and done with any future breast feeding
Be in overall good health and hold realistic surgical expectations
Non-smokers
---
3D Imaging for Breast Surgery
At the Naderi Center we do offer our patients 3D visual animation to help them better see their potential results. In cases where we feel that the imaging software will have an accurate reflection of breast surgery results, we will offer this latest technology tool to our patients.
At The Naderi Center we offer our patients visual animation with the latest 3D imaging software to help patients better visualization their breast surgery results[/caption]
---
Breast Lift Surgical Technique
Your breast lift surgery will be performed as an outpatient procedure at a local, accredited surgical center or hospital. You will receive general anesthesia and the procedure typically takes 3 hours to perform. If the breast lift will be combined with additional plastic surgery procedures, the surgery may be longer.
STEPS TO PERFORMING A BREAST LIFT:
STEP 1: Creation of "Lolli-pop" Incision or Scar- An inverted T incision, circling around the areola, running downward from the nipple, and then horizontally across the breast crease will be made.
STEP 2: Removal of Unwanted Tissue- Any unwanted fatty tissue and loose skin will be removed.
STEP 3: Repositioning of Nipple- The nipple and areola will be placed into a position that is natural appearing and more upright and forward facing.
STEP 4: Closure of Incision- Once the desired corrections have been made the surgeon will close the incisions using a technique that will allow for minimal scarring.
Learn about the GalaFLEX® Surgical Scaffold and whether it can improve your surgical results.
---
Before & After Photos
---
Cost of a Breast Lift
There are a variety of factors that determine the overall cost of your breast lift.
For more detailed pricing information visit here.
Surgeons Fee: $10,500 – 14,500
Anesthesia Fee: Depends on length of procedure
Hospital and Surgical Facility Fees: Depends on length of procedure
Post-Surgery Garments: Included with surgeon's fee at The Naderi Center
Pre-surgical Medical Clearance and Lab Tests: Usually covered by medical insurance
Medication Costs: Usually covered by medical insurance
Follow-up Visits: Included with surgeon's fee at The Naderi Center
***If your breast lift will be combined with a breast augmentation there is also the cost of the breast implants. At the Naderi Center we offer patients a variety of different breast implant options with prices ranging from $600-$2400.
---
Preparation for Breast Lift
At The Naderi Center, we believe the success of any cosmetic procedure can be improved with proper patient preparation. We go above and beyond to make sure that our patients are medically, emotionally and physically ready for surgery.
Please review our detailed instructions on Breast Lift Preparation in the link below.
---
Recovery after a Breast Lift
Recovery from a breast lift procedure usually requires one to take off from work and or school for 7 – 10 days. Most patients can expect to return to work or school after a week. Strenuous activities, heavy lifting, and vigorous exercise should be avoided for six to eight weeks. Any activity which overly exerts the body can result in delayed healing and increased risk of complications.
Bruising and swelling will be seen after a breast lift, but these will resolve naturally over the following one to two weeks.  While there may be mild to moderate discomfort, our breast and body plastic surgeon specialist will provide the appropriate pain medications during the recovery period.  Some women will note temporary numbness across the nipple and incision lines; this is normal and will most likely resolve over time.  A surgical bra or support garment will need to be worn for several weeks following the breast lift procedure, to ensure the breasts heal appropriately.  You will have a number of follow-up appointments where our surgeon personally will see you and address the progress of your healing.  At the follow-up appointments, our specialist will discuss when certain activities can be resumed and when you can start to wear a normal bra.
---
Risks, Safety, and Potential Complications after a Breast Lift
The breast lift is one of the most commonly performed procedures at The Nader Center. During the consultation appointment, our breast and body plastic surgeon specialist will further discuss the risks and potential complications during the breast lift process in great depth.
Possible Complications after a Breast Lift Include
Risks of general anesthesia
Excessive bleeding
Skin changes or discoloration
Poor incision healing or scar healing
Fluid accumulation, or what is known as a seroma
Nerve damage or numbness on the skin
Temporary or permanent changes to nipple sensation
Breast asymmetry
Infection
Death of fatty tissue or fat necrosis
Partial or total injury to nipple or areola
Need for revision surgery
---
Breast Lift Specialist
Women interested in having a breast lift are encouraged to schedule an in-person consultation. During the consultation, the surgeon will review the medical history, any current medications, and perform a physical exam.  Our breast and body plastic surgeon specialist will also have an in-depth conversation about your long-term aesthetic goals.  After our surgeon explains the available techniques for a breast lift, she will answer any questions that remain.  If breast lift will be combined with breast augmentation and implants, our specialist will discuss a variety of implant choices for the patients.  At The Naderi Center we offer our patients saline breast implants, silicone, gel breast implants, Ideal Breast Implants or Sientra Breast Implants.  For women desiring a more natural breast lift with breast augmentation, our surgeon also can place anatomical or what is commonly referred to as "tear-drop" breast implants.  The consultation may also involve our breast plastic surgeon performing 3D before and after imaging so that patients can help to better visualize their final breast lift results.  Once the decision has been made to move ahead with the breast lift procedure, our surgeon will create a personalized surgical plan.  A patient coordinator will work closely with you during the surgery preparation process to make sure that all details of your breast lift procedure are well planned and go smoothly.
---
Schedule Your Breast Lift Consultation
To find out if a mastopexy is the right procedure for you, contact the Naderi Center to schedule a breast lift consultation.  Contact the Northern Virginia office at 703-481-0002 or the Chevy Chase, Maryland office at 301-222-2020. The Naderi Center is conveniently located for patients throughout the Virginia, Maryland, and Washington D.C. area. However, we have many patients from across the United States who come to our surgeons for their ultra-specialized expertise in their area of cosmetic plastic surgery.  Those outside of the immediate area may request an online consultation via Facetime , WhatsApp or Skype.
---
Breast Lift Questions to Ask
What is a breast lift?

The breast lift is a specialized surgical procedure designed to raise sagging breast tissue and nipple areola complex.  The technique lifts tissue to a more youthful position.

Can the breast lift be combined with other techniques?

Combining the breast lift with the placement of breast implants can provide optimal breast rejuvenation results.  The breast lift alone will tighten skin and raise breast tissue, but not improve the volume.  When the two procedures are performed together, a more youthful chest can be restored, however there are higher risks involved when combining these two procedures. Your surgical needs will be assessed during your consultation and our breast specialist may recommend performing the surgery done in multiple stages.

Will a breast lift result in scarring?

The breast lift procedure does result in a scar along the incision lines which is referred to as the "lolli-pop" scar.  These scars will fade over time and the visibility of the scar will depend on a number of factors including surgical technique, patient's anatomy and propensity to scar, as well as the post-operative care for the scar. At the Naderi Center all of our body patients are advised to use our special post-surgical tape for the weeks after surgery. Once the scars are healed, we advise a special silicone based gel application to continue into the following weeks.

Can I return to work after my breast lift?

Most of our surgeon's breast lift patients are feeling well enough to return to work within a week after surgery.  How well you feel to return to work will depend on a number of factors including how extensive of a breast lift procedure was performed, the type of work that you do, as well as each individuals ability to heal after surgery.

Can I exercise after my breast lift?

Women are encouraged to postpone vigorous exercise and heavy lifting for six to eight weeks after their mastopexy procedure.  Strenuous exercise can increase swelling, disrupt incision lines, worsen bruising, and overall delay optimal healing.

Is a surgical assistant used during my surgery, and how involved are they with my operation?
An assistant may be present during the procedure to help facilitate the surgery for our surgeon.  At The Naderi Center, our surgical assistants will never make or suture close any incisions. This is, unfortunately, a common practice among many plastic surgeons.  It is especially important when it comes to breast surgery it is paramount that both incision sites of the breasts be sutured by the plastic surgeon to ensure that there is the strongest chance of obtaining aesthetic symmetry.
What breast lift office is near me?
If you live in the states of Virginia or Maryland, The Naderi Center for Plastic Surgery and Dermatology offers breast lift among its services. For a full list of services, please visit our Locations page.
Contact Us
"*" indicates required fields