If you're looking to achieve the body of your dreams without the need for weight loss or exercise, then the Brazilian Butt Lift at Naderi Center in Virginia is a great option! In this surgery, fat from different parts of your body is used to boost and shape your buttocks. With this procedure, patients can experience amazing results with minimal downtime.
---
Benefits of Brazilian Butt Lift Surgery
Enhance your curves and boost your confidence with a Brazilian Butt Lift. This popular procedure not only sculpts and lifts your buttocks but also offers a range of other advantages. Achieve a more proportionate silhouette, increased self-esteem, and a rejuvenated appearance. Here are more benefits:
01
Curvaceous Contours
Gain beautifully contoured buttocks that harmonize with your body, creating a natural, attractive figure.
02
Confident Appeal
Experience a newfound confidence as you rock clothing with a more shapely and youthful butt.
03
Dual Effect
This procedure involves liposuction to remove excess fat from other areas, enhancing the overall result.
Definition of Brazilian But lift
The buttocks play a pivotal role in one's figure, enhancing attractiveness and femininity when firm and shapely. Aging and elasticity reduction lead to sagging and loss of volume. Genetics or weight changes can also cause disproportion. Naderi Center offers a solution: the innovative Brazilian Butt Lift. This procedure restores and enhances buttock shape and volume, rejuvenating your overall silhouette for a more confident you.
Brazilian Butt Lift Expected Results
Add volume to the buttocks using your body's own fat, when patient's do not have enough body fat injectable fillers (i.e. Sculptra) can be used
Transforming the butt's rounded shape and proportion
Correct any asymmetries
Lift the bottom
Creating a more hourglass figure
Can be combined with other body contouring procedures, such as a body lift or mommy makeover, for optimal overall physique results
PROCEDURE SUMMARY
What is the pain level after the surgery?
Mild to moderate
Anesthesia type (if applicable)
General anesthesia
Duration of Surgery
2 to 3 hours
Where will scaring for this procedure be?
Depends on donor areas – Abdomen, thighs, etc
Timeframe to begin showing final results
2 to 3 weeks
When is the patient able to return to regular activities?
2 weeks
When is the patient able to resume exercise?
2-3 weeks
Cost of surgeon's fee
$12,500 – $15,000
---
Ideal Candidate for a Brazilian Butt Lift surgery
Anyone interested in a more sculpted figure and a shapely, lifted bottom would make a great candidate for BBL Procedure. This popular procedure can help address anyone with an asymmetrical buttock region.
A good candidate for a BBL should:
Have enough donor fat tissue to transfer to the buttocks
Be in good health
Not have any medical conditions that impair wound healing
Hold reasonable and realistic expectations for their final results
Non-smokers
---
Brazilian Butt Lift Surgical Technique
Our surgeons' Brazilian Butt Lift is performed using general anesthesia, on an outpatient basis. Patients will be home to begin recovering the same day. The technique normally takes from two to three hours to complete.
Steps to Performing Brazilian Butt Lift Surgery:
STEP 1: Liposuction. Excess fat will be harvested from donor sites including the thighs and abdomen, although any area with excess fatty tissue can be used. Small incisions are made allowing a liposuction cannula to be inserted to suction out fat.
STEP 2: Fat Processing. The fat will then be processed, purifying and separating the viable cells. On average, between 300cc and 500cc of fatty tissue will be used per buttock, although this will vary with each patient.
STEP 3: Fat Transfer and Sculpting. Syringes of viable fatty tissue will be injected into the buttocks to nicely contour a round and shapely rear end.
STEP 4: Compression Garment. A special garment is placed on the patient to assist with recovery.
STEP 5: Final Results. It is normal to see a decrease in volume of the initial surgical results. Typically it can be expected to retain about 60-80% of the fat that was grafted.
---
Cost of a Brazilian Butt Lift Surgery
There are a variety of factors that determine the overall cost of your BBL surgery.
For more detailed pricing information visit here.
Surgeons Fee: $12,500 – $15,000
Anesthesia Fee: Depends on length of procedure
Hospital and Surgical Facility Fees: Depends on length of procedure
Post-Surgery Garments: Included with surgeon's fee at The Naderi Center
Pre-surgical Medical Clearance and Lab Tests: Usually covered by medical insurance
Medication Costs: Usually covered by medical insurance
Follow-up Visits: Included with surgeon's fee at The Naderi Center
---
Preparation for Buttock Augmentation
At The Naderi Center we believe the success of any cosmetic procedure can be improved with proper patient preparation. We go above and beyond to make sure that our patients are medically, emotionally and physically ready for surgery.
Please review our detailed instructions on BBL preparation in link below.
---
Recovery after a Brazilian Butt Lift surgery
The recovery period from a BBL will take from one to two weeks. Most patients are back at work in less than a week. It is recommended, however, that patients stay off of their buttocks for the first two weeks after surgery. Regular exercise and strenuous activities can be resumed after six weeks.
Bruising and swelling are common after a BBL. These normally resolve over the following two to three weeks. Tenderness and mild discomfort are normal. Our body plastic surgeons will ensure patients are comfortable during the healing process by prescribing the necessary pain medication.
Partial results from the Brazilian Butt Lift can be seen immediately. The appearance of the buttocks will continue to improve over the following several months, as the swelling resolves and the healing process is complete.
---
Risks, Safety and Potential Complications of a Brazilian Butt Lift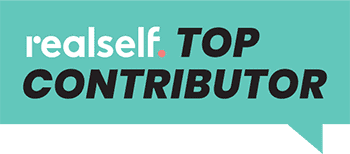 Our surgeons' specialized fat transfer techniques are extremely safe and low risk. Our specialists bring more than a decade of surgical experience to every Brazilian Butt Lift patient.
Potential Issues following a Brazilian Butt Lift may involve
Risks of General Anesthesia
Excessive Bleeding
Skin changes or discoloration
Poor incision healing
Fluid accumulation or what is known as a seroma
Nerve Damage or numbness on the skin
Asymmetry
Infection
Death of fatty tissue (the injected fat) or fat necrosis
Need for revision surgery
---
Non-surgical Brazilian Butt Lift Option
Our cosmetic surgeons will help determine whether you have enough excess fat cells to use for a Brazilian butt lift. If you do not have enough fat cells your options may include gaining weight or filler injections. Our plastic surgeons may recommend injections with a filler known as Sculptra to help augment your buttocks. These injections will need to be performed repeated once or twice a year to maintain the results.
---
The Brazilian Butt Lift Specialist
Begin with an Initial consultation where we explain the procedure, showcase before/after photos, and conduct an exam to align aesthetic goals. Recovery and risks are covered. If suitable, a personalized plan is crafted. Our skilled surgeons assess fat availability for the lift; if insufficient, gaining weight or Sculptra filler injections are options. These injections, augmenting the buttocks, require maintenance every 6-12 months for lasting results.
Schedule your Brazilian Butt Lift consultation today
Our body plastic surgeons are one of the most sought after plastic surgeons in the Washington D.C. area, particularly for her Brazilian Buttock Lift procedure. Working closely with her partners at the Naderi Center, Dr. Shervin Naderi and Dr. Jessica Kulak, our surgeons provide patients with the very best in cosmetic procedures. Contact the Reston, Virginia office at 703-481-0002 or the Chevy Chase, Maryland office at 301-222-2020. Online consultations can also be arranged for anyone traveling from outside of the immediate area.
---
BBL Questions to Ask
What is a BBL?
The term Brazilian Butt Lift refers to a semi-invasive procedure, designed to lift the buttocks to a perky, healthy height. The cosmetic surgery technique uses fat transferred from a donor site, elsewhere on the patient's own body, to plump and round the buttocks.

Will there be any lasting marks from my Brazilian Butt Lift procedure?
Yes, very small scars can result from a Brazilian Butt Lift. However, our specialists meticulously places her incisions along the natural creases of the buttocks, keeping the scars well hidden.

When can I return to work after a Brazilian Butt Lift?
After a Brazilian Butt Lift, most patients are feeling well enough to return to work, school, and all normal activities five to seven days after surgery.

What's the expected duration of my Brazilian Butt Lift procedure?
Depending on the extent of correction, our surgeons' Brazilian Butt Lift will take from two to three hours to perform.
Do the changes achieved through my Brazilian Butt Lift last indefinitely?
The results from a Brazilian Butt Lift procedure will last for years to come. However, as the skin's elasticity will continue to change with age, minor changes may be seen in the buttocks over time.

What brazilian butt lift office is near me?
The results from a Brazilian Butt Lift procedure will last for years to come. However, as the skin's elasticity will continue to change with age, minor changes may be seen in the buttocks over time.

Contact Us
"*" indicates required fields