Chin augmentation surgery, is a plastic surgery procedure which uses either an implant or patient's own jaw bone to enlarge the appearance of a "weak" chin and create better balance among the facial features. When the patient's own bone is used to enhance the chin the operation is referred to as a sliding genioplasty. Today, there is also the option of using safe silicone implants to provide better chin projection. Although surgery provides a more permanent option to chin projection, FDA approved hyaluronic acid fillers are commonly used to shape and enhance the chin size. Often times a chin augmentation is done in conjunction with a rhinoplasty to create better overall facial harmony.
Chin Augmentation Expected Results
Improved chin proportion with other facial features
Decreased appearance of a "double" chin due to a small chin bone
Enlargement of a recessed or "weak" chin
Better neck and jawline definition
Possible decreased appearance of jowls
Correction of minor chin and jawline asymmetry
Chin Augmentation Procedure Snapshot
PROCEDURE SUMMARY
What is the pain level after the surgery?
Mild
Anesthesia type (if applicable)
General anesthesia or IV sedation
Duration of Surgery
45 minutes to 1 hour
Where will scaring for this procedure be?
Small incision under the chin
Timeframe to begin showing final results
Approximately 7 days
When is the patient able to return to regular activities?
1 week
When is the patient able to resume exercise?
1-2 weeks
Cost of surgeon's fee
$5,800
---
Ideal Candidate for Chin Augmentation
A Good Candidate for Chin Augmentation Should:
Have a recessed or weak chin that is affecting overall facial balance
Desire a stronger and more defined jawline and neckline
Have submental fullness or appearance of a "double" chin
Be in overall good health and hold realistic surgical expectations
Be a non-smoker
---
Chin Augmentation Surgical Techniques
The two surgical options that exist for chin augmentation include placement of chin implant or a sliding genioplasty.
Chin Implant Placement
A chin implant these days is usually made out of a material such as silicone that is known to not be rejected by the body. The implant can be placed either through an incision inside the mouth or under the chin. A nicely fitted implant is placed on top of the chin bone, hidden well underneath the skin so that it appears natural. At The Naderi Center our surgeon makes a small and hidden incision under the chin for implant placement. We prefer the under the chin incision because it provides the surgeon better visualization during the operation to ensure good implant placement as well as a less painful recovery for the patient. Additionally, the incision inside the mouth puts the patient at risk for increased injury to nerves that supply sensation to the lip as well as increased risk of infection. This procedure can be performed under local anesthesia with sedation or general anesthesia.
STEPS TO PERFORMING A CHIN AUGMENTATION WITH IMPLANT
STEP 1: Photo Imaging – Surgeon will take before and after imaging of the face to help decide which size implant is appropriate.
STEP 2: Marking and Initial Incision – Surgeon will mark the incision site into a natural crease under the chin and create the smallest possible incision.
STEP 3: Creating Implant Pocket – With careful and gentle stretching of the tissue, a pocket will be created that will fit the implant size chosen.
STEP 4: Implantation – Chin implant is slid into place above the chin bone.
STEP 5: Closure – Incision is closed with dissolvable sutures.
STEP 6: Chin garment is applied.
Implantech Mettleman Chin Implants
At The Naderi Center our surgeon has great results and extensive experience using the Implantech Mettleman chin implants. The implant is made of silicone and has a variety of dimensions that our surgeon considers when deciding the best implant size and shape for you. Silicone is a nonreactive and permanent material that doesn't undergo any breakdown by the body. It is a solid implant that doesn't need to be exchanged or updated over time. However, if change is ever required, this implant can easily be removed unlike Mersilene mesh (currently off the market) and Medpor implants. Our surgeon does not need any screws to secure the implant and the risk of implant mobility is extremely low. There are a variety of shapes and sizes of chin implants used by our surgeon to produce the desired, natural appearing result. We offer our patients the latest in plastic surgery computer imaging with Canfield Technology, to help create an anticipated "after" chin implant photo. Being able to visualize your anticipated results truly gives patients the reassurance and the confidence they need in moving forward with surgery as well as deciding on what size implant is right for them.
Sliding Genioplasty
A sliding genioplasty is an operation where the patient's own jaw bone is cut and the lower region of the jaw is moved forward and held in it's new position with permanent screws. The main advantage of a sliding genioplasty over a chin implant is that both the chin height and projection can be altered. For patients that are concerned about having a foreign body or implant placed inside their body this procedure provides an alternative approach. A sliding genioplasty is a much bigger operation than a chin implant placement and is almost always performed under general anesthesia. At The Naderi Center we do not perform a sliding genioplasty, but we can refer you to surgical colleagues more familiar with the procedure.
---
Before and After Photos
---
Cost of Chin Augmentation with Chin Implant
There are a variety of factors that determine the overall cost of your chin augmentation surgery.
For more detailed pricing information visit here.
Surgeons Fee: $5,500
Anesthesia Fee: depends on length of procedure
Hospital and Surgical Facility Fees: depends on length of procedure
Implant Fees
Pre-Surgical Medical Clearance and Lab Tests: usually covered by medical insurance
Medication Costs: usually covered by medical insurance
Follow-Up Visits: Included with surgeon's fee at The Naderi Center
---
Preparation for your Chin Augmentation
At The Naderi Center we believe the success of any cosmetic procedure can be improved with proper patient preparation. We go above and beyond to make sure that our patients are medically, emotionally and physically ready for surgery. Please review our detailed instructions on chin augmentation preparation in the link below.
Download and print preop and post-operative chin augmentation instructions here.
---
Recovery after Chin Augmentation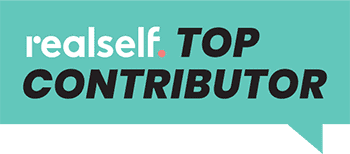 Recovery after chin augmentation takes approximately seven days. Discomfort may occur during the first few days and this can be controlled with medication. Swelling and bruising are common, however most patients are able to return to work and daily activities within a week. External stitches may be removed in five to seven days.
Take a look at some products our plastic surgeons recommend as part of your post-op care kit.
---
Risk, Safety and Complications with Chin Augmentation
Chin Augmentation is one of the most commonly performed procedures at The Nader Center by Dr. Jessica Kulak. This procedure is commonly combined with other procedures such as submental liposuction and rhinoplasty to enhance the overall facial results. During the consultation appointment, Dr. Kulak will further discuss the risks and potential complications with chin augmentation in great depth.
Possible Complications after Chin Augmentation with Chin Implant Include
Risks of general anesthesia
Excessive bleeding
Skin changes or discoloration
Poor incision healing or scar healing
Nerve damage or numbness on the skin or itching sensation
Facial nerve damage resulting in facial muscle weakness or paralysis
Infection
Shift in chin implant position
Need for revision surgery
Facial asymmetry
---
Chin Augmentation Specialist, Dr. Jessica Kulak
Dr. Jessica Kulak is a double board certified facial plastic surgeon who exclusively performs a handful of cosmetic facial procedures routinely and expertly. Chin augmentation is one of the most commonly performed procedures by Dr. Kulak. During a consultation for a chin augmentation, Dr. Kulak will examine your face, take a thorough medical history, and discuss your goals. Dr. Kulak will perform computer imaging to demonstrate the improvement to your facial balance that can be achieved with chin augmentation. This allows for you to have a better understanding of how a chin implant will change your appearance prior to surgery. All aspects of the procedure will be explained including the technique, the anesthesia, the facility, the recovery, the risks, the costs and so on.
---
Schedule you Chin Augmentation Consultation
To get additional information on the chin augmentation surgery and process for scheduling surgery at The Naderi Center, contact our Northern Virginia office at 703-481-0002 or our Chevy Chase, Maryland office at 301-222-2020. Consultations with Dr. Kulak can be scheduled in-person, as well as online. The Naderi Center has two convenient locations, easily reached from anywhere in the Washington D.C. metropolitan area. Anyone coming from outside of Maryland, Virginia, or Washington D.C. may want to discuss travel advice and request reservation assistance with one of The Naderi Center's expert patient coordinators.
---
Chin Augmentation Questions to Ask
What if I do not like the size of my implant, what can be done?
After chin augmentation with an implant there is significant amount of swelling that will need time to resolve and for the final result of the surgery to be evident. If after a reasonable wait period you are still unhappy with the size of the implant you and your surgeon can discuss removing the implant all together or swapping it for a different size.
Where is the chin augmentation procedure performed?
Dr. Kulak performs chin augmentation at INOVA system hospitals which include Fair Oaks Hospital, Surgical Center, Reston Surgical Center, and Suburban Outpatient Surgical Center.
Can chin implants be removed or reinserted?
Chin implants can be removed and a new one replaced. After some time, the old implant actually creates some bone resorption due to pressure on your chin bone so the chin itself shrinks a bit. Time and age does this as well. The implant will have a scar tissue capsule around it so that helps augment the area a bit even after implant removal. Gore-Tex implants are easier to remove than Medpor.
What chin augmentation office is near me?
If you live in the states of Virginia or Maryland, The Naderi Center for Plastic Surgery and Dermatology offers chin augmentation among its services. For a full list of services, please visit our Locations page.
Contact Us
"*" indicates required fields