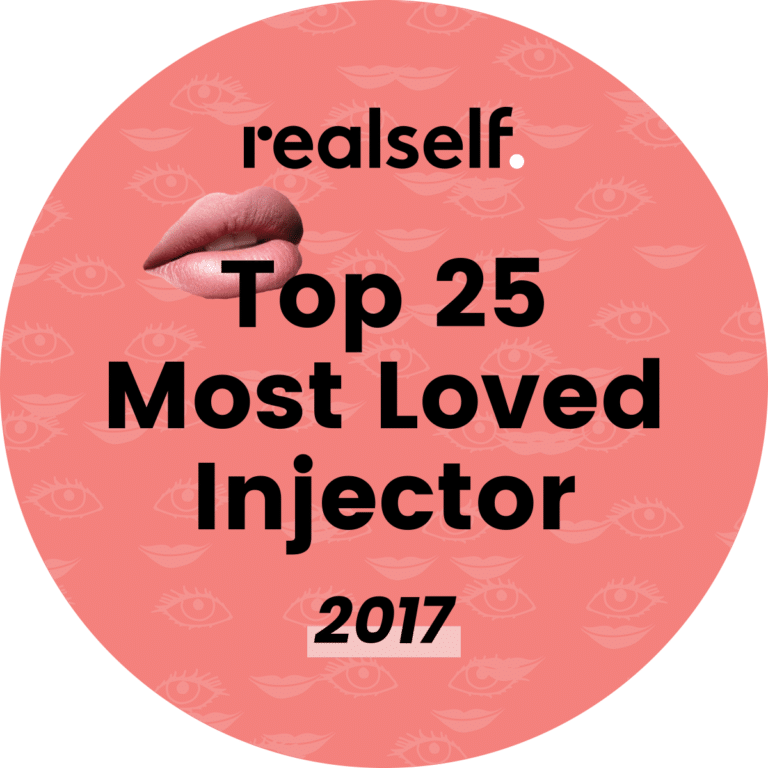 Injectable fillers are great way to add volume to your face to soften some of the folds of the face and depleted areas of the face. The various highlights and shadows of the face produce a complicated contour that must be carefully addressed to avoid a "pillow face". The goal of fillers is to add volume to the face in a natural distribution. If the face is overfilled to flatten out all the folds then it will look wide and unnatural. Understanding how the face ages is important to understand why placement of a filler by a skilled injector is the most important factor to obtain a natural and refreshed look.
Before Radiesse Treatment: What happens as we age?
As the face age, not only does the underlying facial tissue and skin lose its elasticity, but there is significant volume loss from the face. This volume loss comes from loss of fat as well as thinning of the bones and muscles. Volume loss and tissue laxity allows the descent of the unsupported facial tissue and contributes to a more flattened and hollow midface and the development of folds and jowls in the lower face. The cheek volume seen in youth gives a more triangular shape to the face that often inverts as people age and lose facial volume.
Why is volume important?
Restores youthful contour to the face.
Softens hollows and underlying bone structure.
Supports the skin and soft tissue of the face.
What is Radiesse?
Radiesse®, originally known as Radiance®, is a powerful and safe non-surgical injectable filler that lessens the appearance of wrinkles, creases and scars while also filling out the face. A face that has deep nasolabial folds, marionette lines, or gaunt cheeks benefits from this remarkably long lasting filler.
Radiesse Uses:
Lifts deflated, volume depleted facial tissue
Cheek and chin augmentation
"Liquid Facelift"
Temple hollows
Smile lines
Radiesse® is synthetic calcium hydroxylapatite, a compound that is equivalent to natural ground bone so it does not provoke an allergic reaction in the body. Injections are made deep into the soft tissue of the face and skin. These injections stimulate the production of natural collagen, leading to the deposition of collagen within the tissues. This provides a much longer lasting effect. The effects of Radiesse® injections can last more than one year in many patients.

How is Radiesse used?
Dr. Kulak and Dr. Naderi often utilize Radiesse for facial contouring and volume restoration. Radiesse has a slightly thicker consistency then the hyaluronic acid based fillers that works great for lifting deflated facial tissue, volumizing the face and augmenting facial structure. RADIESSE® is unique in its ability to act as a scaffold under the skin, providing lift and stimulating the production of natural collagen.
Radiesse can be used to restore a more youthful triangular shape to a patients face by augmenting the midface, cheeks and jawline, often referred to as a "liquid facelift". Adding volume and structural support to the overlying facial tissues will give a lifted and refreshed appearance. Dr. Kulak and Dr. Naderi can use Radiesse® to enhance your looks by augmenting the chin or cheeks, smoothing the jawline , softening hollowed temples or slightly altering the shape of your nose with non-surgical rhinoplasty (although Restylane is often preferred for nonsurgical rhinoplasty in most patients). The Radiesse product is mixed with a small amount of lidocaine, which is a numbing medication, minimizing the discomfort associated with injections. Injections are easily performed in the office with minimal downtime. Mild swelling and bruising can result as with any injection, but most patients easily return to normal daily activity after the injection. Using Radiesse® to shape and contour the face will rejuvenate your face and reduce the obvious signs of aging.
Where should Radiesse not be used?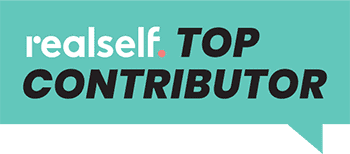 Having your Radiesse injections performed by experienced injectors, such as Dr. Kulak and Dr. Naderi is important since Radiesse isn't ideal for all areas of the face. To obtain the best results, Radiesse is typically injected deeper using a different technique than the Hyaluronic acid fillers. Radiesse should not be used under the eyes or in lips. The skin of the under eye area is too thin and injections of Radiesse in this area can lead to visible lumps. The lips are also an area that Radiesse shouldn't be injected. There have been several reports of lumps known as granuloma that can form when this product is used in the lips. These lumps can last a long time and may be permanent in some patients.
Risks with Radiesse
As with most fillers, there is a risk of bruising and swelling after injection with Radiesse. There is a network of hidden blood vessels under the skin that can be interrupted during the injection process, leading to a bruise. Infections or allergic reactions are extremely rare with Radiesse, but are possible. There are a few cases that report occlusion of a blood vessel that can result in skin loss, but this complication is extremely rare. Other potential risks include palpable lumps, asymmetry, scar tissue, or discoloration. The most common issue patients will have after Radiesse injections is bruising, swelling and possibly some mild tenderness which will usually resolve after a few days.
Contact Us
"*" indicates required fields