All skin ages, but it does so at different rates. This is due to genetics as well as to the environment. Are you a smoker? Expect your skin to age more rapidly. Do you love the sun and being outside? Again, expect your skin to undergo the natural changes associated with aging, but at a more rapid pace due to photoaging. While none of us can stop the inevitable aging process, we can live healthy lifestyles and stay out of the sun. And if we can't do that? Injectable fillers have been found to rejuvenate the aged and sun damaged face by restoring the volume of the skin and lips and improving the look of wrinkles and nasolabial folds.
Juvederm FAQs
What is Juvederm?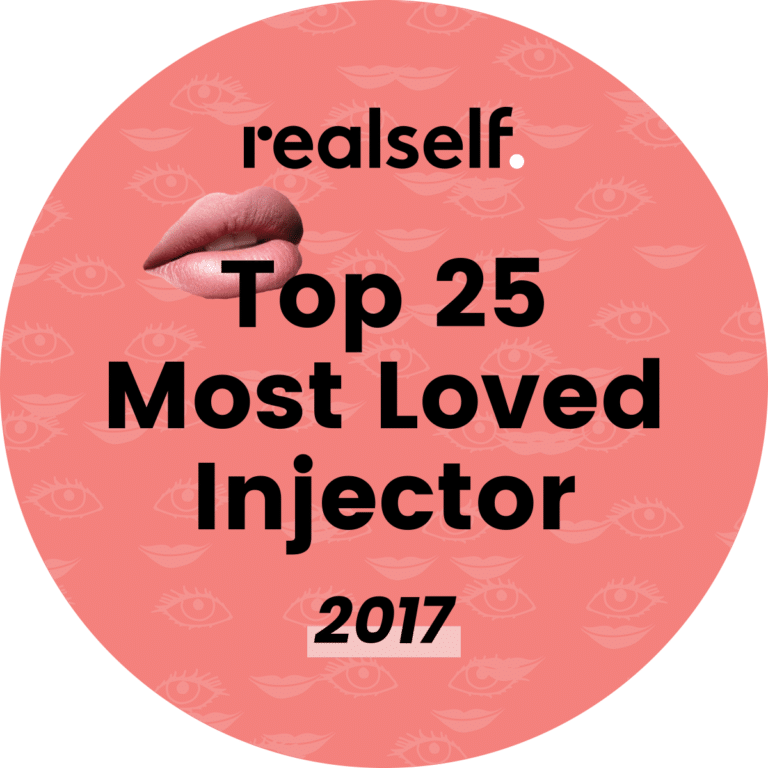 Juvederm™ is a very long lasting gel filler that Dr. Naderi of Northern Virginia and Maryland has found to improve the look of nasolabial folds (smile lines), marionette lines and vertical lines around the lips for up to a year. Juvederm™ rejuvenates the skin: the next time you pass a mirror after receiving treatments, be ready to be introduced to the newer, younger looking you.
Juvederm™ is an FDA approved hyaluronic acid filler. Hyaluronic acid is found throughout the body and is a normal component of skin. It is an integral part of the connective tissue of our skin and provides cushioning and lubrication. The media latched onto hyaluronic acid, calling it the "key to the fountain of youth" because of the youthful appearance of elderly Japanese citizens in one particular village. These people received high amounts of hyaluronic acid in their natural diet.
How does Juvederm Work?
The outermost layer of our skin, the epidermis, is composed of dead cells that slough off when there is abrasion. The fine skin over a blister is the thickness of the epidermis. The inner thicker dermis contains the connective tissue, nerve endings, blood vessels, hair follicles and sweat and oil glands that make up the skin. Juvederm™ is a transparent gel that is injected into the mid to deep dermal layer of the skin. It is available in three formulas, each one targeting a different layer of skin. From fine lines such as crow's feet, to moderate forehead wrinkles to deep folds between your cheek and nose, Juvederm™ can be used safely and effectively.
What are the Benefits of Juvederm?
The advantage of Juvederm™ over other hyaluronic acid fillers is that it is a gel that provides a smoother, natural looking contour to the face. It carries little risk of allergic reaction because of the biocompatibility of hyaluronic acid. Being a natural product found in our tissues, it is eventually absorbed by the body. There is no recovery time and the rejuvenating effects show immediately. Injections may take fifteen minutes depending on the area that is receiving treatment. As with all injectable fillers, infection is a rare but possible complication. Side effects are also rare with Juvederm™ but may include redness, pain or tenderness, swelling, firmness or lumps, itching, or bruising.
Contact Us
Juvederm and other injectable fillers can reduce the signs of aging. Contact Dr. Naderi for a consultation and to learn more about Juvederm.