Plump, full lips are the hallmark of a youthful, feminine appearance. Not everyone is born with an enviable pout, however, and those that are may see their perfect pucker fade over time. Up until now, there has been little choice for improving the shape of the lips. Implants require an invasive procedure and long-term commitment that many patients are simply not ready for. Traditional fillers, while promising, cannot always achieve the desired results. Luckily, patients in Maryland and Northern Virginia have a new option for lip enhancement from the Naderi Center: Juvederm Volbella®.
Juvederm Volbella FAQs
What is Juvederm Volbella®?
Volbella® is a cutting-edge dermal filler, made from a hyaluronic acid (HA), a substance naturally found in healthy tissues. Approved by the Food and Drug Administration (FDA) as a safe way to restore shape to thinning lips, Volbella® holds little chance for serious complications. The unique filler was designed specifically for the lips and the delicate peri-oral tissue around the mouth. Volbella® smooth formula gives patients curvaceous lips for up to a full year. Dr. Shervin Naderi, and his partners, Dr. Jessica Kulak and Dr. Erica Anderson offer patients Volbella® to immediate restore a healthy contour to the lips, improve vanishing lip borders, and erase fine lip lines (sometimes called Smoker's Lines).
Each Volbella® session will take less than half an hour to perform. Premixed with lidocaine, Volbella® injections are not considered to be painful. Patients may note a slight pinching sensation during each injection. However an additional local anesthetic can be requested.
How does Volbella® Work?
Volbella® is made from hyaluronic acid, a natural substance found in healthy tissues. Working with the body's collagen stores, HA is vital to the shape and volume of skin. Unfortunately, as we age, the body's natural production of collagen will diminish. Volbella® is made to bring shape and symmetry to thin lips immediately, by adding the necessary volume. Then, the HA in Volbella® will draw in moisture from surrounding tissues, and kick-start the body's own production of collagen. This ensures healthy looking lips that will last for months to come. Volbella® uses Juvederm's proprietary Vycross™ technology, giving it an ultra-creamy texture that injects smoothly, delivering organic-looking results.
Volbella® Can:
Eliminate vertical lip lines
Highlight vanishing lip borders
Plump the upper and lower lip
Enhance the 'M' or Cupid's Bow along the upper lip
Juvederm Volbella® was designed for patients over 21, who are frustrated with thin lips, diminishing lip borders, or the appearance of smile lines. Safe for all skin types and ethnicities, the ideal Volbella® patient will be in overall good health. Prior to treatment, a Volbella® consultation will be arranged with Dr. Naderi, Dr. Kulak, or Dr. Anderson. At this time, the surgeon will perform a brief physical examination, review the patients' medical history, and explain the available options for lip enhancement.
What are the Benefits of Juvederm Volbella®?
Juvederm Volbella® is unique from other dermal fillers in that the smooth gel is contains a low concentration hyaluronic acid (HA). The formula is designed specifically for the lips and delicate tissue around the mouth. Taking in less water than traditional fillers, Volbella® allows for better results with less chance for swelling. FDA-approved as a safe method for lip enhancement, the HA in Volbella® is absorbed by the body over time. The results from treatment can be seen immediately and will last up to 12 months, after which time a repeat session is necessary to maintain the benefits.
As with all dermal fillers, there is a small risk for side-effects. Immediately after a Volbella® session, patients may note tenderness, bruising, redness, and pinpoint bleeding along the injection site. Itching is also common, although most of these issues will resolve over the following seven to ten days. More serious complications, such as infection, asymmetry, and scarring are extremely rare. When patients choose an experienced aesthetic provider, such as the experts at the Naderi Center, the chance for complications following any procedure are greatly reduced.
Why Volbella® from the Naderi Center?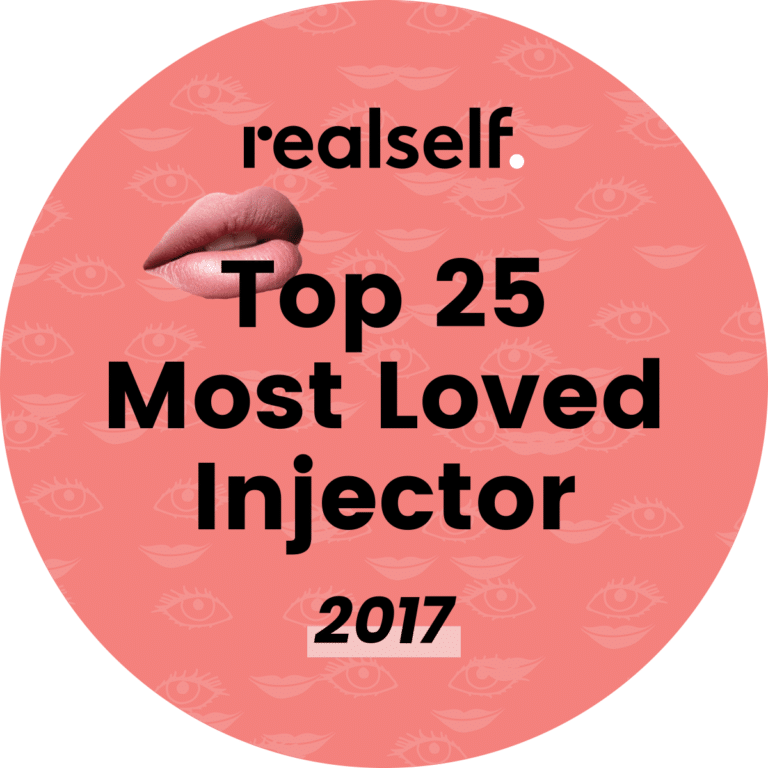 Dr. Shervin Naderi is a double Board Certified Facial Plastic Surgeon. As founder of the Naderi Center, he brings more than 20 years of aesthetic experience to each procedure. His associate, Dr. Jessica Kulak, is considered an 'aging face specialist' and completed an intensive fellowship program accredited by the American Academy of Facial Plastic and Reconstructive Surgery. She is Board Certified in Plastic Surgery of the Head and Neck by the prestigious American Board of Medical Specialties (ABMS) and the American Board of Otolaryngology (ABOTO) in Head and Neck Surgery. The newest addition to the Naderi Center is Dr. Erica Anderson, an experienced 'body specialist plastic surgeon', Board Certified by the American Board of Plastic Surgery. She offers patients the best surgical and noninvasive techniques for the face, neck, breast, and body. Together, these three top plastic surgeons bring patients the best aesthetic results available today.
Contact Us
Juvederm Volbella®, other wrinkle-reducing dermal fillers, and Botox Cosmetic can dramatically improve the skin without surgery, taking years off of the appearance. If you would like more information on Volbella® or any of the other noninvasive techniques available from the Naderi Center, schedule a consultation appointment. Fill out our online Contact Us form, or call the Reston, Virginia office at 703.481.0002 or the Chevy Chase, Maryland office at 301.222.2020.