At the Naderi Center, you will receive the benefits of quality medical skincare. Our unique microdermabrasion facials and gentle, but effective chemical peels will help you achieve and maintain your skin care goals. Each service addresses a multitude of skin concerns and include steam, expert extractions and masking as necessary.
Skin Care Service Listing
Microdermabrasion Facials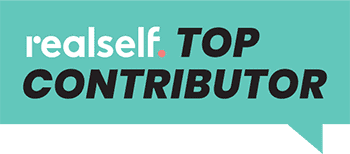 These treatments are the backbone to maintaining beautiful, healthy skin, year-round. These unique combinations of gentle microdermabrasion with light chemical peels help you achieve deep cleansing, brightening, softening and hydration that are perfect to undergo every 4-6 weeks. Steam, masking and extractions are included as necessary as well as a therapeutic upper body massage!
*the microdermabrasion portion of the treatment can be excluded upon request.
Individual treatments $145
Package of 3 treatments $125
Sensi-micro Facial
This multi-faceted treatment will strengthen and brighten the skin while helping to treat sun damage and other forms of hyperpigmentation (skin discoloration). The sensi peel treatment also provides anti-inflammatory, antiacne and antibacterial action, making it an excellent choice for helping calm rosacea, as redness and inflammation can subside substantially after treatment.
Oxy-micro Facial
This is an antioxidant therapy designed to correct and prevent free radical damage as oxidative stress on the skin.
This treatment helps stimulate circulation within the skin, promotes healing and rejuvenates sluggish skin by drawing oxygen to the skin's surface . Alpha-hydroxy acids help promote exfoliation. Acne conditions also benefit greatly .
Pumpkin-micro Facial
This powerful antioxidant treatment brightens and rejuvenates the skin. Pumpkin contains a high concentration of salicylic acid providing potent skin smoothing and pore clearing action. It also offers more than 100 beneficial components including the highest concentration of vitamins A, C and beta-carotene found in any other fruit or vegetable. The treatment exfoliates and draws impurities out of the skin while introducing vitamins, enzymes and nutrients into the skin.
AHA-micro Facial
This resurfacing cocktail is a wonderful blend of agents designed to smooth, tighten and brighten. This alpha-hydroxy blend also adds a 15% lightening blend to break up blocks in the deeper layers of the skin. Excellent for maintaining a smooth, even skin tone year-round.
Illuminize Peel Facial
This treatment uses Phytic, Mandelic and Malic acids to brighten and help even dull, dark or uneven skin tone while salicylic acid provides anti-acne benefits.
Chemical Peel Facials
These peels are designed to help you achieve more dramatic improvements in the skin at a faster pace. Both peels will aid in reducing hyperpigmentation, fine lines and wrinkles, and acne. Some visible peeling may be seen following your treatment, more so with the Vi peel. Actual peeling depends on your skin's starting condition.
***The effects on, and stimulation of your deeper skin cells are achieved regardless of actual visible "peeling" or lack thereof.
Vitalize Peel Facial
The Vitalize treatment utilizes a blend of alpha hydoxy acids and retinoic acid to encourage exfoliation of the epidermis (top layer of skin) and the formation of new collagen. This treatment effectively reduces pore size, smoothes ruddy complexions and improves the texture of skin, resulting in the appearance of a healthier and more resilient complexion.
Single Session $175/treatment
Package of 3 $150/treatment
Enhanced Jessner's Facial w/ Hydroquinone
This light-to-medium depth peel formula effectively exfoliates with a blend of lactic, citric and salicylic acid and resorcinol, while bleaching and inhibiting pigment production with kojic acid and hydroquinone.
Single Session $175/treatment
Package of 3 $150/treatment
Vi Peel
The Vi peel offers an option to those seeking more dramatic results from a single treatment, situated perfectly between our maintenance-oriented facial treatments and the medium to deep physician-administered peels by Dr. Naderi . The Vi peel uses a synergistic blend of TCA, Phenol, tretinoic acid and Vitamin C, improving the tone, texture and clarity of your skin in only one week!
Single Session $375/treatment
Package of 3 $325/treatment
Photorejuvenation
Intense Pulsed Light (IPL) can be used to simultaneously treat a wide range of skin concerns, such as age spots and sun induced freckles, mottled pigmentation and poikiloderma, as well as broken capillaries and diffuse Redness. The thermal effect of IPL also causes production of new collagen, leading to improvement in wrinkles and pore size. Although significant improvement is seen with each treatment, a series of three or more sessions are recommended depending on the severity of the conditions you are treating with annual booster treatments to maintain results.
Pricing for Photorejuvenation is based on the size of the area being treated . The following are average prices, but may vary. Discounts available on packages of 3 or more treatments.
Single Spot $195
Full Face $325
Face and Chest (or face and hands) $450
Other Areas Priced by Consultation
IPL/microdermabrasion Facial
This popular treatment begins with a gentle microdermabrasion to exfoliate and smooth the skin. IPL treatment for hyperpigmentation and sun spots, or redness/rosacea follows. The skin is next treated with a calming, hydrating mask while you enjoy a therapeutic upper body massage. This is one of our most comprehensive service at The Naderi Center as it addresses the skin's texture, pigmentation, and hydration.
Full Face $425
Face and Chest (or face and hands) $550
Other Areas Priced by Consultation
Citrus Body Polish
This relaxing treatment begins with a warm fruit massage oil application. Chinese herbs will then be lightly sprinkled and massaged into your skin , exfoliating and smoothing the entire body. The herbs melt away as an emollient body cream is applied and you are left relaxed, with smooth, glowing skin from head to toe.
Single Session: $125
TCA Back Treatment
This researched and tested two-step treatment is formulated with potent yet skin friendly ingredients that will even discoloration while smoothing and brightening the skin. This treatment duo provides nourishing ingredients that soften and hydrate the skin's surface, while TCA, lactic and salicylic acids join together to affect dramatic changes in the skin's appearance and texture. Also an excellent treatment for acne-prone backs. Treatment includes steam, extractions and masking as necessary. A thorough and therapeutic back massage highlights this treatment.
Single Session: $125
Expert Waxing Services At The Naderi Center
All waxing services are performed quickly and sanitarily by our Master Licensed Estheticians.
Brow waxing is an expert service at The Naderi Center and is a lovely compliment to Botox / Dysport procedures.
Lash and brow tinting are also available and compliment the Latisse lash enhancement system very nicely.
| | |
| --- | --- |
| Back | $55 |
| Basic Bikini | $35 |
| Brow | $25 |
| Brow/lip | $35 |
| Brow Tint | $25 |
| Chest | $55 |
| Chin | $15 |
| Feet | $15 |
| Full Arm | $60 |
| Full Bikini | $65 |
| Half Arm | $45 |
| Lash tint | $35 |
| Lip | $15 |
| Lip/chin | $25 |
| Lower Leg $ | 45 |
| Modified Bikini | $45 |
| Neck | $20 |
| Sideburns | $20 |
| Upper Leg | $55 |
Specials & Packages
Skin Care Packages
The following packages have been designed to meet a variety of needs and fit a variety of lifestyles.
Packages meant to incentivize patient follow-through and results, while helping you save money.
Wrinkle Reduction Power Package
With purchase of 2 Vi peels and 6 microdermabrasion facials ($1620 cost), receive a full-size Obagi Nu-Derm Skin System* FREE ($420 value)!!! That's over 25% savings on serious repair and beautiful skin year-round.
The Vi peel is a powerful combination of TCA, Tretinoic Acid, Phenol and vitamin C and cannot be found in spas or salons. This peel is used to achieve dramatic improvement in pigmentation, fines lines, texture, as well as pore size. This peel is also great for acne and acne scarring. Both peels can be performed back-to-back at a month apart for more aggressive treatments or spread out over several months (cost:$375 per treatment).
6 microdermabrasion facials will help you maintain healthy, beautiful skin year-round. Each hour-long treatment also includes extractions, masking and therapeutic massage and is a great way to look and feel your best (cost: $145 per treatment).
Your COMPLIMENTARY* OBAGI NU-DERM SKIN SYSTEM ($420 VALUE) provides the most powerful at-home tools necessary to correct signs of aging and sun damage. Obagi Nu-Derm is the strongest and most popular prescription skin care system in the world! Click here to read more about what the Obagi Nu-Derm system can do to help you.
*Retin-a not included.
Mini Wrinkle Reduction Power Package
With purchase of 1 Vi peel and 6 microdermabrasion facials ($1245 cost), receive travel-size Obagi Nu-Derm Skin System* FREE ($210 value)!!! More than 15% savings to you! See above for more information on these products and services.
*Retin-a not included.
PIGMENT CORRECTION PACKAGE
With purchase of 1 Vi peel and 3 IPL treatments (face only) and 2 microdermabrasion facials ($1640 cost), receive a FREE full-size Obagi Nu-Derm Skin System* ($420 value)! !! More than 25% savings to you! For severe hyperpigmentation, sun spots, freckles and otherwise sun damaged skin, there is no better package.
We recommend addressing a myriad of skin concerns by starting with our powerful Vi peel and the effective Obagi Nu-Derm system at home. Any residual hyperpigmentation is treated with 3 IPL treatments. Microdermabrasion facials will help you maintain your beautiful new skin.
*Retin-a not included.
Acne Control Package
With purchase of 6 microdermabrasion facials ($870 cost), receive the complete SkinMedica Acne System FREE ($145value)!!! Control your acne and save nearly over 15%! Regular microdermabrasion facials are essential in keeping the skin exfoliated and the pores un-clogged, resulting in clearer skin and reduced acne. The SkinMedica Acne System is a powerful daily acne control system. Click here to read more about how the SkinMedica Acne System can help you!
Rosacea Relief Package
Purchase 3 IPL treatments and 2 Sensi-micro Facials ($1265 cost) and receive the revolutionary Neocutis Journee starter kit and BioCream FREE ($180 value)!!! Over 15% savings on your complete rosacea control. IPL is a light based therapy that helps to reduce the signs and symptoms of rosacea, including diffuse redness and broken capillaries. Sensi –micro facials help rosacea patients reduce inflammation, eliminate pustules and rosacea-related acne and achieve and maintain softer, more radiant skin. The wound-healing, anti-inflammatory benefits of NeoCutis Skin Care products will help you control your rosacea symptoms rear-round!
So when you are ready to improve or maintain your skin, visit us and get to know our staff.
Contact Us
"*" indicates required fields