It is well known that the aging process is not kind to the skin. After years of stress, weight loss, illness, and exposure to the elements, the face may begin to develop fine lines and deep creases. These changes can make someone look tired, mad, or frustrated, as well as add years onto the appearance. At home treatments cannot restore youthful skin. Fortunately, Perlane offers patients a quick, noninvasive way to turn back the hands of time.
Perlane is one of the newest dermal fillers available today. The innovative injectable has recently been approved by the FDA to treat deep facial lines and creases, as well as to improve the depletion of facial volume. Perlane is comprised of large molecule Hyaluronic Acid, a substance found naturally in the body, responsible for healthy tissue. When injected immediately below the skin's surface, Perlane plumps cells, smoothing skin and creating volume. Hyaluronic Acid will increase the body's own production of Collagen, further improving the appearance over time.
Perlane is commonly used to treat Nasolabial Fold (between the nose and mouth), smooth fine lip lines, and improve the appearance of scars. The molecular makeup of Perlane's Hyaluronic Acid allows the injectable to effectively replace lost facial volume under the eyes and along the cheeks, as well a plump the lips.
The Ideal Candidate for Perlane Injections
Perlane is an excellent choice for a wide variety of patients. Both men and women can benefit from the injections. The ideal candidate will be in overall good health, and have reasonable expectations for their results. Perlane is safe for all skin types and ethnicities.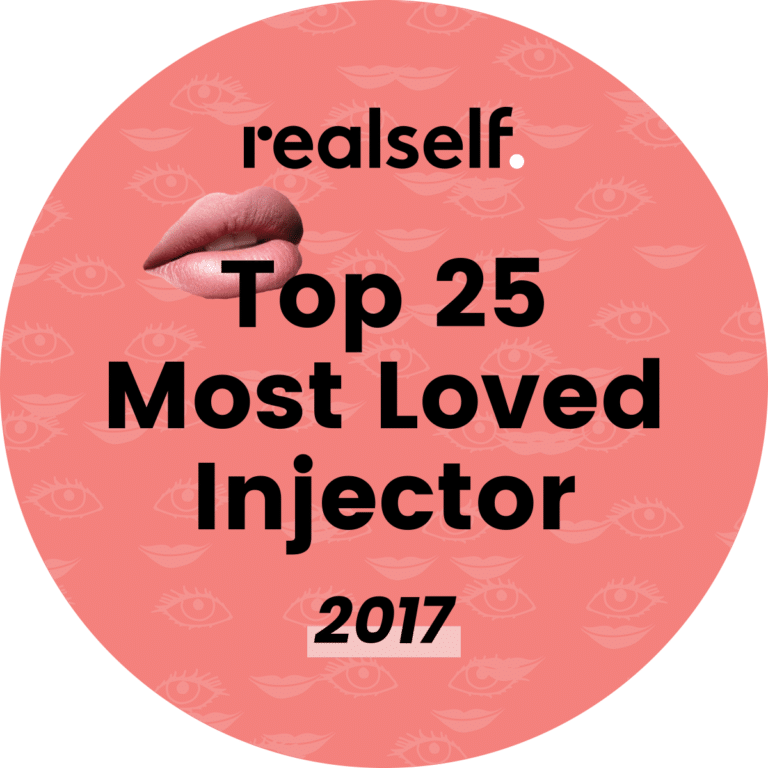 Prior to treatment, a consultation appointment will be scheduled with one of the surgeons at the Naderi Center. At this time, Dr. Naderi or Dr. Kulak will perform a quick skin evaluation, review medical history, current medications, and the patient's aesthetic goals. It will be determined if Perlane is right for the individual. If so, a treatment plan will be created to meet the patient's needs and desires.
The Perlane Treatment Session
A Perlane session at the Naderi Center will take less than an hour. Using a small needle, Perlane is injected immediately under skin, in predetermined areas. The treatment is not considered painful, however a local anesthetic may be used to increase the maximum patient comfort.
There is no downtime after receiving Perlane injections. Patients are able to return to work or school the same afternoon. After a Perlane session, the face may be red or mildly bruised, although this will quickly resolve.
Results from Perlance will be immediately appearant. Over the following months, as the Hyaluronic Acid triggers the body's own Collagen production, the smooth, contoured appearance of the skin will continue to improve. Patients can expect their results to last up to a year or longer; after which time, a quick repeat Perlane treatment will be necessary.
The Potential Risks From Perlane
Perlane is considered extremely safe and effective. Comprised of Hyaluronic Acid, which is found naturally in the body, Perlane does not carry the risk of allergic reaction that can be seen with other dermal fillers. Common side effects from the injectable may include temporary redness, swelling, and minor bruising. By choosing an experienced, respected surgeon, such as Dr. Naderi or Dr. Kulak, to oversee their Perlane injections, patients can guarantee they will receive the safest possible treatment.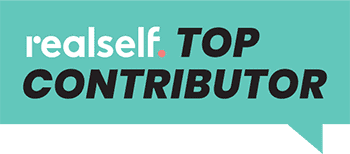 Speak with Dr. Naderi or Dr. Kulak to see if Perlane injections are right for you. If you would like more information on any of our noninvasive facial rejuvenation techniques, or to set up a consultation appointment, contact the Naderi Center at 703-481-0002.
FAQs about Perlane
Am I a good candidate for Perlane?
Anyone struggling with fine lines and deep facial creases can benefit from Perlane.  As with any cosmetic treatment, patients should have a reasonable expectation for their results.
What areas can benefit the most from Perlane?
Perlane will smooth Marionette Lines, Smoker's Lines, and Nasolabial Folds.  The injectable can also be used to replace lost facial volume in the cheek area.
When can I return to work, after my Perlane injections?
There is no downtime after Perlane injections; patients are able to return to work or school the same afternoon.
How long can I expect the results from Perlane to last?
The benefits of Perlane can last from 10-12 months, possibly longer.  Most patients do not need a repeat session for over a year.
Contact Us
"*" indicates required fields