Second only to prevention, early detection is the most effective defense against potentially life-threatening skin cancers. During an annual skin cancer screening, board-certified dermatologist Dr. Alexandra Snodgrass of the Naderi Center in Virginia performs full body and facial check-ups on patients to identify potentially cancerous lesions and abnormalities. Monitoring the health of the largest organ in the human body – the skin – is crucial because cancer can spread to other areas of the body when left undetected and untreated.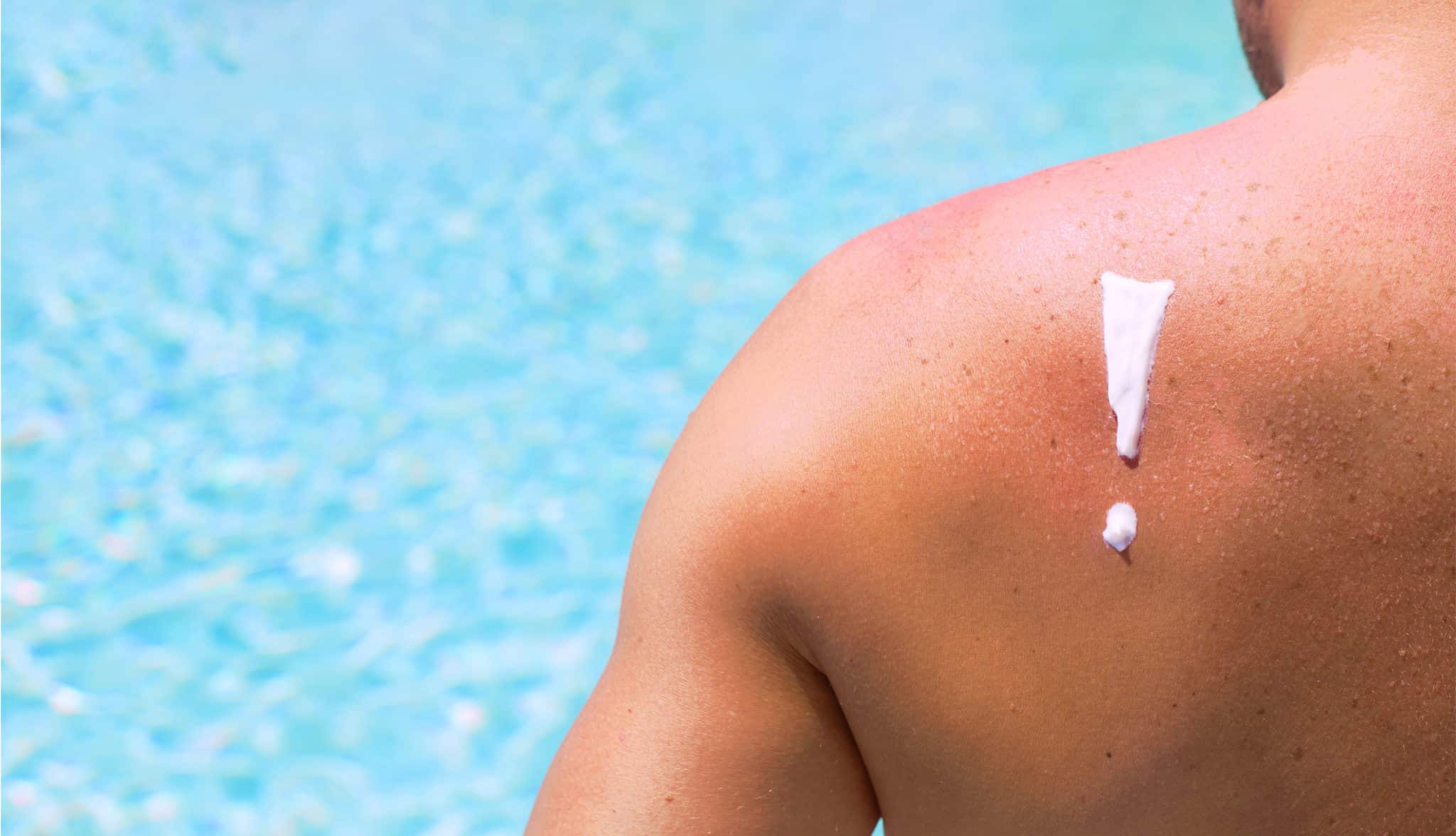 What to Expect During a Skin Cancer Screening
During a skin cancer examination, the patient will change into an exam gown and the doctor may inquire about whether he or she has noticed any changes to existing moles or observed any new growths in the skin over the past year. Dr. Snodgrass will also ask about the patient's use of sun protection in the past and present.
Those who have a fair complexion or a history of unprotected sun exposure are at greater risk of developing the disease. Dr. Snodgrass will complete a facial and body exam as needed by surveying the patient's skin, including hidden areas like the scalp, behind the ears, and even the soles of the feet.
Visual inspection can be performed alone or alongside special techniques that employ light of varying wavelengths and ultraviolet (UV) photos, which help the doctor to view underlying changes in the skin. If a melanoma is suspected, Dr. Snodgrass can perform a biopsy under local anesthesia, which will extend the appointment an additional 15-30 minutes per site.
Types of Skin Cancer
Basal Cell Carcinoma
The most common type of skin cancer is basal cell carcinoma (BCC). This type of cancer originates from the basal cells of the skin's outermost layer, the epidermis, forming its foundation.
This form of skin cancer is typically found on areas of the face and body that might be repeatedly exposed to the sun, like the face, neck, and back. The first signs of the emerging disease are flesh-colored or pink bumps that appear shiny and can occur in individuals as young as their 20s or 30s.
Squamous Cell Carcinoma
The second most prevalent form of skin cancer is squamous cell carcinoma, abbreviated as SCC. Squamous cells form from the second layer of cells found in the epidermis. Squamous skin cells are located near the skin's surface. This type of carcinoma often appears irregularly shaped, pink, and scaly in areas like the lips and body.
Dental specialists should also screen for squamous cell carcinoma, which can occur inside the mouth. It is more likely that patients who are middle-aged or older will be diagnosed with SCC.
Malignant Melanoma
Most deaths from skin cancer are attributed to melanoma, which is an aggressive form of the disease that begins in the melanocytes, or mature cells that form skin pigment. Malignant melanoma can appear acutely as an independent lesion or it can form from existing moles that display changes like an irregular shape, sudden itching, or bleeding.
When discovered early, melanoma can be successfully treated but when left to develop, it can metastasize or spread to other tissues with higher fatality rates. Most cases of melanoma are diagnosed at around age 60. Research suggests that sunburns and tanning beds contribute to the formation of this type of skin cancer.
Less Common Skin Cancers
Most skin cancer will be diagnosed as basal cell carcinoma, squamous cell carcinoma, or malignant melanoma, but other types of the disease exist. Less common skin cancers include:
Cutaneous T-Cell Lymphoma (CTCL) – a blood cancer that begins in the skin cells
Dermatofibrosarcoma Protuberans (DFSP) – a slow-growing type of cancer that forms from the mid-layer of skin
Merkel Cell Carcinoma – a rare and aggressive skin cancer
Sebaceous Carcinoma – skin cancer that develops in sebaceous (oil glands), most commonly around the eyes.
Dr. Snodgrass can explain these rare forms of skin cancer during the dermatological consultation if the patient is at risk or displays any associated changes in the skin.
What Does Skin Cancer Look Like?
The different forms of skin cancer may appear similar to other conditions of the skin, like eczema or psoriasis, and should only be diagnosed by a board-certified dermatologist. In some cases, a spot may appear on otherwise normal skin, and in other cases, a mole may change.
Some changes that might be indicative of skin cancer are:
A sore or itchy skin lesion
A lump on the skin or around facial features like the eyes, nose, and ears
A discolored patch of skin, often pink, red, or brown
A dark streak noticeable below a fingernail or toenail
Injury to the skin without trauma that bleeds
Crusting of the skin that will not heal
The affected areas may be small or large in size, depending on which type of the disease is developing. Not all skin cancers develop in commonly sun-exposed areas, but lesions are more likely to be found in these locations. With early discovery by Dr. Snodgrass during an annual skin cancer screening, patients are more likely to receive successful treatment for the disease with minimal damage to the skin.
Symptoms of Skin Cancer
Aside from changes in the skin itself, skin cancer can cause other symptoms. Skin cancer that has grown deep into the skin may begin to affect the nerves, causing a tingling, burning, or a numb sensation.
Much like other types of cancer, skin cancer may cause noticeable tumors below the skin, though not all tumors are visible. Advanced cancer may cause a patient to feel weak or tired if it has spread to other areas of the body.
Skin Cancer Prevention: SPF Explained
Virginia is known for its sub-tropical climate with an average of 213 days of sun per year. Residents and vacationers are at an increased risk of developing skin cancer if they do not take protective measures, including wearing UV-protective clothing and using skin products containing SPF.
SPF stands for sun protection factor and prevents damage from cancer-causing UV rays. SPF is measured by the amount of time it takes for a person to be affected by sun exposure; for example, SPF 15 works to prevent damage, like a sunburn, for up to 15 times longer than the amount of protection the natural skin provides.
A sunburn is a form of radiation burn on the skin, while a tan is created by the skin's defense against these burns. By creating a darker skin tone, UV rays cannot penetrate as easily, preventing excess damage to the skin's DNA. Whether the skin turns pink or tan, either color is evidence of skin damage.
Sunscreen and sunblock contain SPF while tanning lotions and oils do not. Tanning deliberately in the sun or subjecting the skin to the concentrated UVA and UVB rays from tanning beds can cause patients to develop premature signs of aging and make the skin more likely to develop cancer cells.

Salons and gyms that feature tanning facilities often require users to sign a waiver stating they understand the risks to their health. Dr. Snodgrass works to educate her Virginia and Chevy Chase, MD patients on the dangers of this activity.
Skin Cancer Treatment
Most minor skin-cancer lesions are treated topically and may be excised surgically, frozen off during cryotherapy, destroyed with electrodesiccation, or removed with laser phototherapy during an in-office procedure. These procedures may not be sufficient for more extensive areas of damage and patients might be referred to a Mohs surgeon for a more in-depth treatment.
During the Mohs procedure, the surgeon removes one layer of the lesion and surrounding skin at a time, visualizing each section of tissue, until all the cancerous cells are eliminated. In other cases, patients may be referred to an oncologist for a treatment regimen that can include medication, radiation, and chemotherapy treatments. Newer methods like biological therapy can also be used to leverage the body's own defense system to target cancerous cells.
Why Choose The Naderi Center?
The Naderi Center of the Reston, VA area offers yearly skin cancer screenings in an effort to proactively address patients' health concerns and to prevent the spread of the disease. The experts at the Center all specialize in different procedures and offer medical and cosmetic intervention as needed. In-house dermatologist Dr. Alexandra Snodgrass specializes in skin health and can treat skin cancer while maintaining the patient's aesthetics.
FAQs About Skin Cancer Screening
How much does skin cancer screening cost?
The Naderi Center does not accept insurance for skin cancer screenings, but patients may be able to submit their claims directly through their insurance company. A full-body skin cancer screening costs $250 while a full facial skin exam costs $100. The appointment is considered a preventative measure against skin cancer.
How is skin cancer diagnosed?
During a procedure known as a biopsy, Dr. Snodgrass removes a portion of the suspect tissue, which is then sent to a laboratory. A slide is created and a pathologist, a doctor who studies disease processes, reviews the tissue to make a diagnosis. In some cases, more testing of the sample or the patient's skin is required.
What is the best way to prevent skin cancer?
Sun protection, healthy lifestyle habits, and annual skin cancer exams are the best ways to maintain skin health. There is a strong, direct link between unprotected sun exposure and skin cancer, and poor health can lead to reduced immunity against cancer cells.

During regular check-ups with Virginia dermatologist Dr. Alexandra Snodgrass, any precancerous or cancerous lesions can be identified and removed with the appropriate treatment.
What are the risk factors for skin cancer?
Individuals with light complexions, immunodeficiency, or a family history of the disease may be at higher risk of developing skin cancer. Though these genetic factors cannot be controlled, patients can manage their sun exposure, which is another major risk factor.
Where does skin cancer develop?
Skin cancer can form anywhere on the skin but the most common types are more likely to form in areas that received a lot of unprotected sun exposure, like the scalp, nose, lips, and ears.
Schedule a skin cancer screening with Dr. Snodgrass by calling the Naderi Center in Chevy Chase, MD at 301-222-2020 or the Reston, VA location at 703-481-0002. Appointments can also be scheduled on the website for the Naderi Center.