Dr. Erica Anderson is a skilled and artistic plastic surgeon focused on the cosmetic and reconstructive surgery of the breast and body. Dr. Anderson has been a long time assistant professor in the division of plastic surgery at Emory University. The university is a prestigious and well known academic university hospital in Atlanta, Georgia teaching and training new Plastic Surgery Residents. In addition, she is board certified by the American Board of Plastic Surgery.
Dr. Anderson is known as a "body specialist plastic surgeon". Her areas of exclusive surgical focus are plastic surgery below the neck. She is an expert in breast augmentation, breast reduction, breast lift as well as abdominoplasty (tummy tuck), body lipo-sculpting & liposuction. She is highly sought after for two very specialized and unique areas of plastic surgery: Vaginal rejuvenation and Brazilian buttock lift (BBL) also known as butt augmentation. She is also an expert injector of Botox and fillers. She has been performing and teaching her unique technique for many years and has joined the ultra-specialized team of cosmetic surgeons at The Naderi Center because specialization improves results!
Dr. Anderson completed an intense and lengthy training in general surgery, followed by plastic surgery residencies at the University of Colorado Health Sciences Center and associated hospitals in Denver – Colorado. She went above and beyond most plastic surgeons and completed a rare and highly sought after additional year of advanced training in Aesthetic Surgery at Grotting Plastic Surgery in Birmingham, Alabama. Her attention to detail and focus on patient care has earned her the respect of patients and colleagues alike.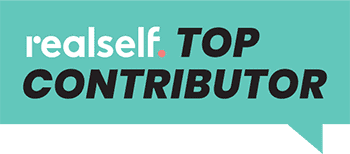 Dr. Anderson is not new to the Washington DC area. She attended Medical School at Georgetown University and worked as a body plastic surgeon in Virginia Hospital Center in Arlington, Virginia for several years, but went back to Emory University to continue teaching and instructing plastic surgery residents. While here in Virginia, she maintained a busy aesthetic and reconstructive practice while serving as Medical Director for the Wound Healing and Hyperbaric Center at Virginia Hospital Center. This experience fortified her strong reputation as a top doctor in her field and granted her extensive knowledge in her areas of expertise, knowledge and skills she is eager to transfer to The Naderi Center.
Dr. Anderson's academic and research interests are largely focused on clinical outcomes of cosmetic surgery of the breast and body as well as chest wall reconstruction. Her unique areas of specialization include expertise in using a variety of breast implants for breast augmentation and breast lift , tummy tuck, liposuction with body contouring, gynecomastia correction, labiaplasty, and brachioplasty surgery.
Dr. Anderson is married to a skilled cardiac surgeon. She has 4 young children and enjoys Cross-Fit. She is a member of the American Society of Plastic Surgeons, American Society of Aesthetic Plastic Surgeons (Candidate Member), and Southeastern Society of Plastic Surgeons & Georgia Surgical Society.