One of the first features people notice when they look at another person is their nose. The nose plays a big role in determining facial symmetry. It also influences how large or small other facial features, such as the eyes and mouth, appear.
Many people aren't happy with the way their noses look. While some choose to live with their dissatisfaction, a fair number decide to have a rhinoplasty procedure, or a nose job, to change the appearance of their nose. While you might be familiar with the more general changes a nose job can make, you might not fully understand what this versatile procedure can accomplish. If you're starting to seriously consider this cosmetic nose surgery, it can be worth taking a closer look at the options patients have. Let's take a look at some of the features of the nose that rhinoplasty can alter and adjust.
Changing the Nasal Bridge
Some people are bothered by the size or positioning of the bridge of their noses. For some people, the bridge is lower or wider than they'd like, making the eyes look spaced far apart. Conversely, people with a nose bridge that they feel is too high might have eyes that look too close together.
Nasal bridge surgery is a common rhinoplasty procedure that can help improve the nose's appearance. To correct a low or wide bridge, a nose surgeon usually adds to the area, taking cartilage grafts from one area of the nose and transplanting it to the bridge. In the case of a high bridge, rhinoplasty typically involves shaping the nasal bones so that they become smaller or less raised. Depending on the patient's desired outcome, this procedure can make a dramatic difference in how their nose looks and can help them achieve a balanced nose shape.
Reshaping the Nose Tip Proportion
The tip of the nose affects more than how the nose looks — it also affects the rest of the appearance of the face. People considering rhinoplasty often have one of two complaints about the tip of their noses.
The first complaint is that the tip is droopy or seems to sag downward. Some people naturally have a downward-pointing nasal tip, while others develop a droopy tip as part of the aging process. A nasal tip that droops can add years to your appearance. It can also create the illusion that your lips are thinner, as the drooping tip minimizes the space between the base of the nose and the top of the mouth.
People who have thick skin are more likely to have a drooping tip than people with thinner skin, as thick skin weighs more and puts more downward pressure on the cartilage. Certain facial movements, repeated over years and years, can also make the nasal tip point downward.
Nose job surgery to correct a drooping tip usually involves repositioning the tip, so it is higher on the nasal structure. A non-surgical rhinoplasty, using fillers, can also help to elevate a drooping tip, but the results aren't permanent.
A bulbous tip is another issue that people often want to fix with nasal surgery. A bulbous nose can develop because of the thickness of the skin or due to the structure of the nose. Surgery to minimize the bulb on the end of the nose often involves reducing the amount of cartilage in the tip.
Nose Humps or Bumps Removal
Some noses have bumps or humps on them, areas of raised cartilage that can make the nose look crooked or uneven. Bumps and humps can be part of the nose since birth, or they can appear as a person gets older and loses some of the fat from the area around the nose. Depending on how prominent the humps or bumps are, they can make a person feel very self-conscious about their nose.
Rhinoplasty can help to minimize or eliminate humps and bumps by smoothing them down or filing them away. A non-surgical rhinoplasty can also help to reduce the appearance of bumps and humps, at least temporarily, by filling in the area around them, creating a smoother look and attractive nose shape.
Altering Nostril Size and Shape
Some people have wider nostrils than others or have nostrils that aren't symmetrical. Overly-large or uneven nostrils can pull attention away from other areas of the face, such as the eyes. During the procedure, your rhinoplasty surgeon can reduce the width of the nostrils by removing small amounts of tissue. Usually, the incisions are made on the inside of the nose so that any scarring is on the inside and not visible.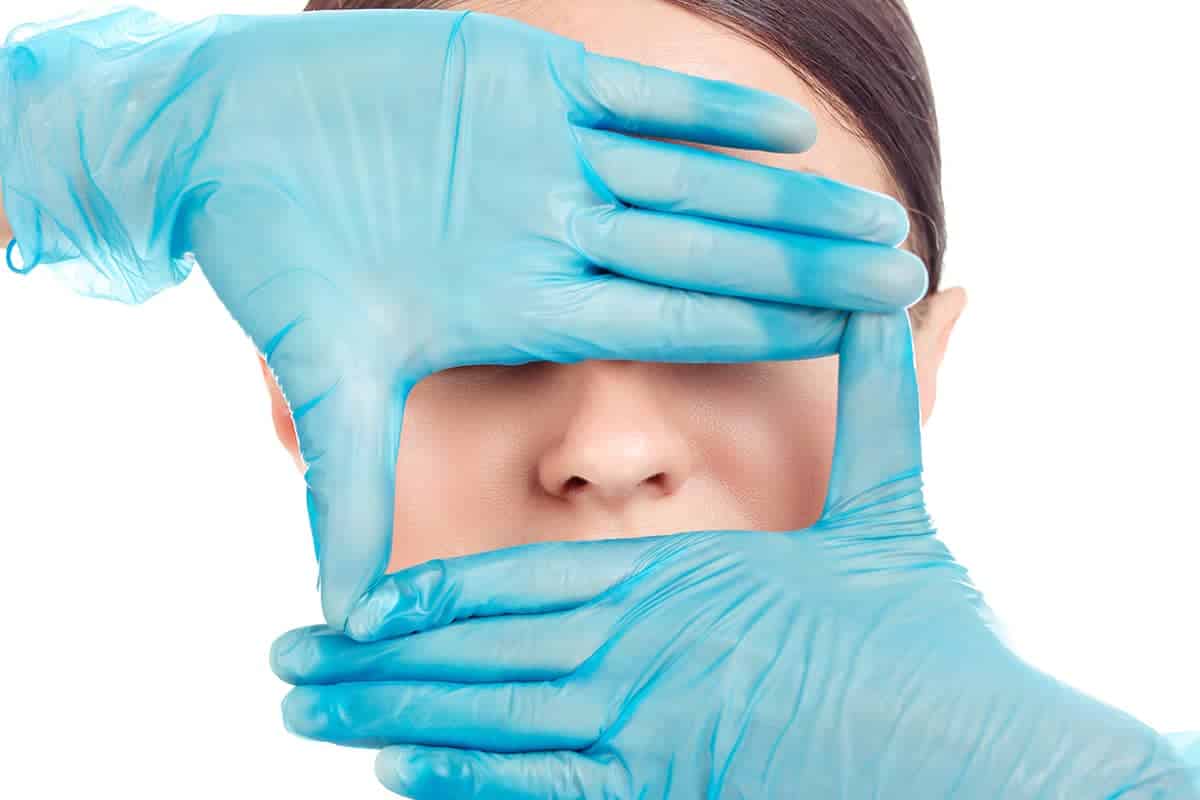 How do I know if I need rhinoplasty?
If you are considering rhinoplasty, it is important to understand the different types of nose procedures and how they can help improve your facial balance. If you have a wide nose or medical conditions that affect the nose structure, or if you are looking for a more contoured nose shape, then rhinoplasty may be right for you. Additionally, if you have already had a rhinoplasty procedure and have concerns about nose appearance, revision rhinoplasty may be an option. An ethnic nose job is also a type of corrective nose surgery that takes into account the unique facial features and skin tones of different ethnicities.
When deciding whether or not to pursue rhinoplasty, it is important to consult with a qualified plastic surgeon who can evaluate your individual needs and determine if this type of procedure is right for you. During the consultation process, your doctor will assess your facial features and discuss what changes can be made to achieve the desired outcome. They will also explain any risks associated with the procedure and provide information on what to expect during recovery. Ultimately, it is up to you to decide if rhinoplasty is right for you based on your personal goals and expectations.
Whether you are bothered by a nasal hump, the size of your nasal bridge, the or the shape of the tip of your nose and nostrils, Dr. Shervin Naderi can help you plan a rhinoplasty that will best correct your specific concerns. Dr. Naderi is a board-certified facial plastic surgeon who specializes in surgery of the nose at his practice in Virginia. To learn more about your rhinoplasty options and to see which one is right for you, call 703-481-0002 (Reston, VA Office) or 301-222-2020 (Chevy Chase, MD). You can also contact us online for more information.