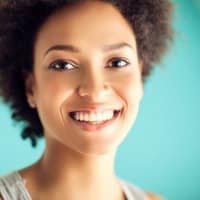 One specialty that Dr. Naderi practices is widely known as ethnic rhinoplasty, a field that takes account for the differences we see in facial features across various ethnic and racial backgrounds. Ethnic rhinoplasty, as the term suggests, recognizes that differing facial features require different approaches to cosmetic repair and enhancement.
Human evolution, adapting to local geography and climate, has produced a number of variations in nasal skin type and nasal shape and underlying architecture. We often see these differences plainly in looking at the constellation of faces created by humankind's amazing biological diversity. These variations can be signatures of cold or warm climates; of people from different hemispheres; of Asian, Hispanic, African, Slavic, and European populations, to name a few.
But even within ethnic groups, and in an ever more globalized world where people connect across races and cultures, it's important to emphasize that no two faces (or noses) are identical, and sound practitioners of rhinoplasty do not employ a one-size-fits-all approach to any ethnic category of patient.
Whatever rhinoplasty procedures a client selects, he or she should know the surgeon is attuned to the facial nuances of men and women of varied ethnic backgrounds.
Where surgery, aesthetics, and ethnicity meet, the surgeon will know how to choose from a variety of techniques to ensure that the result fits the face perfectly. It is this mixture of art and science, developed over years of successful practice that Dr. Naderi brings to the work of creating natural-looking noses that respect the unique ethnic qualities of every face.
On the Naderi Center's practice's website, don't hesitate to visit our photo gallery, where you'll see rhinoplasty patients of different backgrounds before and after their procedures. To learn more about ethnic rhinoplasty, as well as other complementary cosmetic and plastic surgery procedures, please contact the Naderi Center at (703) 481-0002 in Virginia or (301) 222-2020 in Maryland for a consultation today.