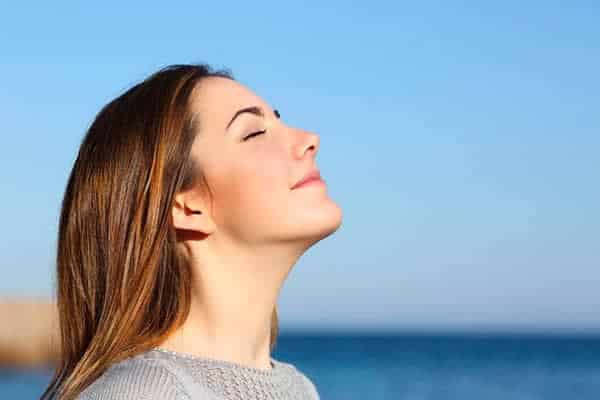 If there's one question facial plastic surgeons get asked the most, it might be "when's the best time to schedule my surgery?" Although the answer is "it depends," for many people summer can be the perfect time to have surgery. If rhinoplasty has been something you've been thinking about for some time now, summer might be the ideal season to schedule your consultation and, ultimately, your surgery.
Here are just a few reasons why summer might be the perfect time for rhinoplasty.
Greater Scheduling Flexibility
Ever notice that things are more relaxed in the summer? Many employers let their employees dress down from May to September and the whole office becomes a more casual environment. Some workplaces even implement "summer Fridays," allowing everyone to go home after just a few hours of work on Fridays to enjoy the weather.
The more relaxed vibe of summer might make it easier to find time in your life for rhinoplasty. Your employer might be expecting you to take a week or so off during the season and won't have any problem with you doing so.
If you have kids, you might be worried that summer isn't the best time for your surgery. Think again! Having your kids out of school can actually work in your favor. You won't have to worry about arranging for their drop offs and pickups, nor will you have to juggle their extracurricular activities while you recover. In fact, you might be able to send your kids to summer camp or to their grandparents' or cousins' house for a couple of weeks, giving you a chance to recover in peace.
Gives You Plenty of Time to Recover
Being able to, or even expected to, take time off during the summer means that you'll have plenty of time to recover after rhinoplasty. It also gives you ample time for your nose to heal before any events that take place in the fall or winter. For example, if you schedule rhinoplasty in the summer, your nose is likely to be fully healed by the time the holiday season rolls around.
Lets You Stay Cool and Comfortable
Raise your hand if you think summer is a bit overrated. Sure, going to the beach or pool is fun–the first time you do it every year. After that, it can get a bit boring. Going to the beach often means spending the day lying in the hot sun, getting burned and brushing off sand. Being in the pool too much can mean your hair dries out or turns a funny green color.
If you schedule rhinoplasty during the summer, you'll most likely have to miss a few beach trips or pool parties. But really, it also means that you'll get to spend that time indoors, luxuriating in the cool comfort of your home's air conditioning. For plenty of people, the idea of relaxing in the A/C is a lot more appealing than the idea of spending lots of summer days feeling hot and sweaty.
Helps You Prep for a "New Beginning"
Another reason to consider rhinoplasty this summer is if you have a "new beginning" planned for the fall. Maybe you're going to college for the first time this year or you're about to start a new job at a university or K-12 school.
If you schedule rhinoplasty before summer ends, you'll most likely be healed and ready to confidently show off your new nose when you start your new life in September.
Can Help Boost Your Confidence
When thinking about scheduling rhinoplasty this summer, take a few minutes to think about why you want the surgery. Many people decide to have a nose job to change a part of their nose that they aren't happy with. Making that change, as long as your expectations for the procedure are realistic, can help you feel happier and more confident in who you are.
Finally taking the steps and actions needed to change something that has brought you down or made you feel self-conscious for a long time can make a huge difference in your overall self-worth and self-esteem.
Dr. Naderi is a board-certified facial plastic surgeon who specializes in nasal surgery at his practice in Virginia. If you're interested in scheduling rhinoplasty this summer or would like to learn more about the surgery, call 703-481-0002 (Reston, VA) or 301-222-2020 (Chevy Chase, MD). You can also contact us online for more information.